LABOM's Resistance Thermometer for sterile temperature measurement
This article illustrates how the non-invasive temperature measurement credentials of LABOM's resistance thermometer (based on clamp-on technology) provides far superior sterile temperature measurement for demanding sterilization in process (SIP) applications, at a very reasonable price.
Sterilisation In Process (SIP)
In order to maintain high quality levels in automated production processes, drug manufactures must meet very stringent requirements aimed at minimising the risk of contamination by microorganisms.
The key to preventing contamination is the regular cleaning and sterilization of the plant. In the SIP process (Sterilization in Process), the plant is cleaned with vapor at 121°C to 135°C for a period of 15-30 minutes.
Temperature Measurement in hygienic applications
All parts supplied for plant have to be subjected to very stringent quality constraints. This is to avoid costs arising from production outages and to ensure they will function correctly under extremely challenging operating conditions synonymous with hygienic applications.
Temperature measuring points must be hygienically designed, to ensure that contaminated accumulations do not occur. It must be possible to fully clean the devices and they must meet the accuracy specifications of the plant operator.
Disadvantages of Invasive Measuring Devices
Although standard measuring devices - with immersible sensors (invasive measuring devices) - are accurate temperature measuring systems for temperature measurement in hygienic applications, there are significant disadvantages. For example, they must be welded into the pipe systems and the welds have to be polished and a record kept of them.
This all adds up to increased costs and there is still a risk of particle accumulation even at the most carefully welded joints. Should inconsistent measurements occur with immersible sensors the sensing points can only be modified at considerable cost. What's more, the devices can only be installed in piping of at least 10mm inside diameter and the temperature sensor inserted into the pipe obstructs the fluid flow.
Pipe Surface Measurement for hygienic temperature measurement
The resistance thermometer with clamp-on technology from LABOM fully meets the requirements for an ideal, hygienic measuring point. It is a non-contact temperature measurement device that does not disturb the process. It is extremely accurate and delivers measurements that are of a constant and verifiable quality.
This hygienic temperature measurement solution measures the pipe surface temperature without having to interfere with the pipe (this applies to pipes with outside diameters greater than 4 mm). The best installation position for the thermometer with clamp-on technology to monitor the sterilization process can be found by simply re-clamping it on the pipe. The resistance signal is then transmitted via a PROFIBUS PA transmitter to a controller.
Temperature can be measured by simply mounting the device on any existing pipe system. Temperature measurement takes places via a modified, fast-response Pt 100 measuring element, which is positioned and isolated by means of a pipe collar of heat-resistant plastic.
A special silver temperature sensor (which is pressed against the pipe by means of a constant elastic force) is fitted in the measuring insert. The temperature decoupling of the sensor from the housing, and the good heat transmission between pipe system and sensor, lead to consistently good measurements. These measurements are of the same standard as those achieved with immersible sensors with protective sleeve, or with inline measuring systems.
The measuring device is held in place by a mounting device that positively guides and presses the insert with pre-defined elastic force against the pipe surface. Because the insert is always kept in the same installation position, all recorded measurements are reproducible. The sensor can be replaced without removing the pipe collar. Since the measuring point is mechanically unaltered by recalibration or sensor replacement it is an accurate, long-term measuring point.
How do you measure the temperature in SIP applications? Could the cost-effective solution be the answer? 
Want to know more? Ask any questions you may have in our Solution Centre, where LABOM experts are on hand to provide technical answers.
Company Profile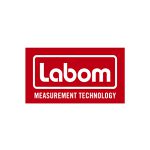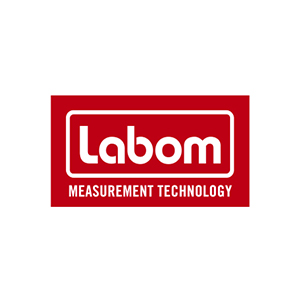 LABOM
For over 40 years LABOM has been one of the leaders in quality for industrial pressure and temperature measurement technology.
Get the latest process industry news
Interested in receiving even more industry-leading news from Process Industry Forum delivered directly to your inbox? Then sign up to our free newsletter. Bringing you the latest news, trends, innovations and opinion from across the process industry, our exclusive newsletter gives you all the industry insights of the moment in one, easy-to-digest bulletin. Stay ahead of the competition with regular process industry news instalments from PIF.