Continual investment ensures TRP Polymer Solutions can keep delivering sealing solutions
The indomitable 'O' ring has been a manufacturing mainstay for more than 100 years. The simplicity of this torus-shaped seal belies its importance across millions of industrial applications. In this article, PIF caught up with polymer seal experts TRP Polymer Solutions to hear how their continual investment in state-of-the-art technology has enabled them to ramp up capacity and shorten lead times in their production of high-performance 'O' rings.
How 'O' rings came to rule the world
Rubber 'O' rings first came to market at the turn of the 20th century. How many other inventions of a similar vintage do we still use today? Not many. You could argue that the telephone, motor car and aeroplane have stood the test of time. However, their designs have evolved dramatically. The Wright brothers would scarcely recognise their rickety bi-plane in the jet planes of today and Alexander Graham Bell's landline is an endangered species.
And yet, so perfect is the 'O' ring that its design has remained unchanged well over a century later. Of course, the materials we use to develop these wonderfully simple but effective components have certainly become more advanced over the decades. But the basic form and function remains the same. 'O' rings are the living embodiment of the old saying: "If it ain't broke, don't fix it". As long as we need seals, the 'O' ring will continue to rule.
The typical functions of industrial 'O' rings
As their name suggests, 'O' rings are doughnut-shaped seals that create a leak-proof seal between two components to prevent the escape of gases or liquids. Where they differ from gaskets is that 'O' rings can withstand the type of high-pressure applications that would be beyond standard cork, paper and rubber gaskets. In practice, elastomer 'O' rings sit in a groove between the two components and are compressed to form a tight seal.
'O' rings are typically found in valves, pumps, cylinders and connectors in static, dynamic, hydraulic and pneumatic applications. This versatility has also cemented their popularity over the years. There are several variants of 'O' rings beyond the usual torus-shaped versions we know and love. They can differ in shape, with x-shaped and quad rings as an example, and function, like specialist high temperature 'O' rings for temperature extremes.
The manufacturing processes behind modern 'O' rings
'O' rings are manufactured using a variety of processes, including compression, transfer and injection moulding. The preferred technique, and indeed the chosen material, depend on a range of factors. Among the typical considerations are the application environment (pressure, temperature, chemicals), volume, quality and cost. The technical experts at TRP Polymer Solutions can suggest the best possible combination for your requirements.
Underlining their constant pursuit of excellence, TRP has recently invested in four brand-new 'O' ring presses. This will enable them to manufacture higher volumes of 'O' rings with even shorter lead times. "For our customers, this represents a clear win-win", said Peter Watts, Managing Director at TRP. "We are delighted to expand our capacity further with these state-of-the-art new presses to provide even greater convenience to our customers."
Just like the humble 'O' ring, TRP Polymer Solutions looks destined to go from strength to strength, with many more years of delivering superior sealing solutions ahead of them. For more information, contact www.trp.co.uk.
Company Profile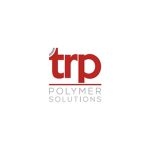 TRP Polymer Solutions
TRP Polymer Solutions was established in 2004, we design, develop and manufacture custom rubber mouldings and 'O' rings for industries worldwide including chemical processing, oil & gas, aerospace, nuclear, pharmaceutical and medical. Supplying North America, Central and South America, Europe, Africa, the Middle East, Southern Asia, Asia Pacific and Australasia.
Get the latest process industry news
Interested in receiving even more industry-leading news from Process Industry Forum delivered directly to your inbox? Then sign up to our free newsletter. Bringing you the latest news, trends, innovations and opinion from across the process industry, our exclusive newsletter gives you all the industry insights of the moment in one, easy-to-digest bulletin. Stay ahead of the competition with regular process industry news instalments from PIF.