Automated control of industrial water treatment systems
Accurate and reliable water treatment is a central pillar of many industrial applications. From regulating the pH of process media to ultrapure water production, industrial water treatment comes in many forms. Each of which require complex, efficient and reliable process control technology to achieve the desired outcome.
In this article, Bürkert talks us through several common industrial water treatment applications and explains how their Type 8619 multiCELL transmitter/controller benefited one water treatment OEM in particular.
There are countless industrial water treatment applications involved in modern manufacturing. At Bürkert, we work with a diverse array of industries to provide failsafe fluid control products that meet the challenges facing the manufacturers of today.
Industrial uses of water and their treatment processes
The following are just three areas of water treatment that we can support with intelligent digital products for the fourth industrial revolution.
Reverse Osmosis
Reverse osmosis is an important method of water treatment for the continuous production of pure media and concentrates. One obvious example of reverse osmosis in action is in the production of drinking water from salt water. A process that requires optimal interplay between actuators and sensor technology to monitor pressure conditions, flow rates and conductivity measurements.
An intelligent digital communication strategy provides significantly more possibilities for the transparent and effective monitoring of reverse osmosis applications. By installing smart industrial devices, operators can define specific process parameters – such as yield, salt retention or pressure loss – through the membrane stages. The upshot? Far more efficient water treatment systems.
Ultrapure water
Pharmaceutical production requires water of the purest quality to be available quickly and easily. When it comes to water treatment, incoming water is filtered and purified to produce both Purified Water (PW) and Water for Injection (WFI). These are then used as product components or as cleaning and disinfecting agents. As such, they must adhere to the strictest sanitary standards.
A modern water treatment systems must be multi-faceted to deliver the performance required in ultrapure water treatment processes. Not only do they need to reliably evaluate water qualities from various sources, but they must also be capable of initiating control and regulation tasks. Not to mention monitor the condition of treatment equipment and initiate early warning systems.
pH control
In many applications, the pH value of process media has to be monitored and adjusted. If the medium is too acidic or alkaline it can have a lasting negative effect on the efficiency and quality of the system. It is also quite common for other processing steps to require pH correction. For instance, some process media can be rendered innocuous through neutralisation, whilst pH regulation can be used to extract proteins from milk.
Installing an entire pH control system from a single source makes it possible to neutralise fluctuations. Networked components prevent overfilling, define the correction factor and meter the exact supply of acid and base solutions. With that in mind, digital communication makes it possible to integrate the entire regulated system, including all relevant process parameters, in the process control system.
Versatile and modular adaptation
All of the above water treatment processes can benefit from the intelligent networking and communication offered by the Type 8619 multiCELL from Bürkert. This modular, multi-channel transmitter/controller provides a functional and flexible measuring system for connecting multiple MEMS sensors for data logging, control and dosing. All of which proved invaluable for one industrial water treatment OEM partner that needed Bürkert's help.
They needed to provide high-water and compliant water for a diverse range of customers, whose requirements ranged from the treatment of boiler feed water to the production of pure water. Needless to say, Bürkert was ready for the challenge. With the Type 8619 multiCELL at the heart of the system, six standardised package solutions were developed for versatile adaptation to every technical and regulatory requirement.
Suitable end-to-end packages consisting of installation materials, buffers, sensors and valves (as well as cleaning and calibration fluids) were provided for various different applications. The multiCELL is designed for
the easy integration of sensors for measuring pressure, fill level, conductivity or pH values and can be integrated directly at the control level. As such, the OEM partner can now offer end customers a standardised control and service concept.
For more information, please contact Bürkert today.
Company Profile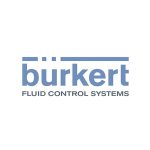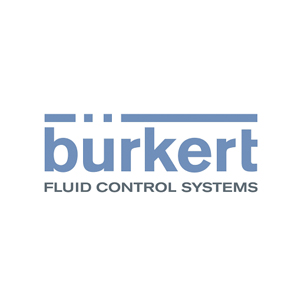 Bürkert Fluid Control Systems
Bürkert Fluid Control Systems is a world-leading manufacturer of control and measuring systems for fluids and gases.
Get the latest process industry news
Interested in receiving even more industry-leading news from Process Industry Forum delivered directly to your inbox? Then sign up to our free newsletter. Bringing you the latest news, trends, innovations and opinion from across the process industry, our exclusive newsletter gives you all the industry insights of the moment in one, easy-to-digest bulletin. Stay ahead of the competition with regular process industry news instalments from PIF.