Non-contact, non-invasive, hygienic temperature measurement solution in food and beverage application
The LABOM resistance thermometer with clamp-on technology provides an alternative temperature measurement solution to conventional invasive temperature measurement solutions; offering several compelling advantages to end-user applications.
Read the application details below to find out what these advantages are and how the LABOM clamp-on resistance thermometer delivers them…
Temperature measurement in brewery application
Requirement for constant temperature measurement
During the beer brewing process, keeping the microbiological quality high is a key success factor. To ensure this, constant measurement of media temperature is required. Temperature is considered a 'critical process parameter' and needs to be monitored throughout the entire brewing process. However, the requirement to constantly measure media temperature brings its own set of problems to an application. Not only are there the hygienic considerations of constantly inserting a temperature sensor into the process media, it can also be a very expensive and disruptive approach to measuring temperature.
Non-Contact, Non-Invasive temperature measurement
LABOM have devised a unique solution to this application problem with their resistance thermometer with clamp-on technology, which is ideally suited for temperature monitoring and process control for sterile applications.
Real life testing of non-invasive 'clamp-on' temperature sensor compared to conventional PT100 temperature sensor.
The LABOM GA2620 Resistance Thermometer with clamp-on technology (which has no direct contact with process media) was compared to a reference measurement in a water pipe in the form of a conventional PT100 (which was immersed in the process media).
The test yielded deviations of less than +/- 1K for the GA2620 compared to the PT100.
So what are the application benefits of the 'clamp-on resistance thermometer by LABOM?
With flexible tightening straps, the probes can be adapted for different pipe cross-sections and can be retrofitted for existing plants – offering the end-user ultimate flexibility in their temperature measurement solution.
As the sensor is mounted on the outside of the pipe, there are no dead zones, gaps or reduced flow conditions – the efficiency and productivity of the application are unaffected by temperature measurement.
Installation is very easy, fast and inexpensive with the use of standard tightening straps or clips on every installed pipe system – there is no need to open the pipework or do any welding work, thus offering the end-user a cost effective solution to temperature measurement.
This temperature measurement solution is non-invasive, meaning the temperature insert is not immersed into the process media – therefore this temperature measurement solution is ideal for hygienic applications, such as food, beverage & medical.
The clamp-on resistance thermometer offers precise measurement technology, with fast response times and high accuracy. It meets the standards of the Food Industry and is suitable for explosive environments.
So, how exactly does LABOM 'clamp-on' technology work?
A fast-response silver sensor which is pressed against the process pipe by means of a constant elastic force is fitted in to a replaceable measuring insert. The measuring insert is held in place by a mounting device that positively guides and presses the element with pre-defined elastic force against the pipe surface. As the measuring insert is always kept in the same installation position, all measurements taken are reproducible.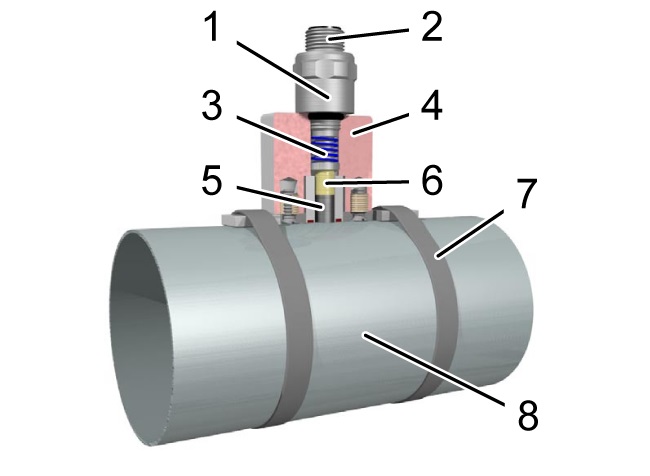 1. Measuring Insert replaceable
2. Electrical connection
3. Contact system
4. Insulating sleeve
5. Sensor
6. Thermol Insulation
7. Tightening strap
8. Pipe
Watch this video to understand more about how LABOM's patented 'Clamp-On' technology works.
Are you looking for a more hygienic solution to temperature measurement for your sterile application?
Does the LABOM patented 'clamp-on' technology reduce the cost of constant temperature measurement which is a requirement of many food, beverage & medical applications?
If you have any questions regarding LABOM clamp-on technology, either direct your technical questions at LABOM technical experts in our Solution Centre or click here to visit LABOM's PIF profile. Otherwise, we would love to hear your feedback below!
Company Profile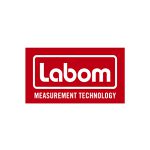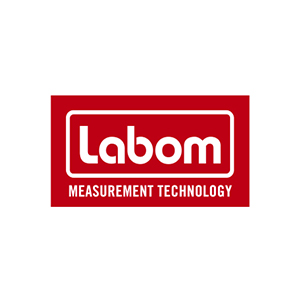 LABOM
For over 40 years LABOM has been one of the leaders in quality for industrial pressure and temperature measurement technology.
Get the latest process industry news
Interested in receiving even more industry-leading news from Process Industry Forum delivered directly to your inbox? Then sign up to our free newsletter. Bringing you the latest news, trends, innovations and opinion from across the process industry, our exclusive newsletter gives you all the industry insights of the moment in one, easy-to-digest bulletin. Stay ahead of the competition with regular process industry news instalments from PIF.