Why nitrogen generation hire is a smart move
Nitrogen generators perform critical functions in many businesses, either as part of a safety-critical feature or in the packaging of perishable goods.
Nitrogen generators are far more convenient and cost-effective than using liquid nitrogen cylinders. However, in order to ensure that your nitrogen generator doesn't let you down, maintenance and servicing is imperative to allow for the constant availability of nitrogen as required, avoiding downtime and delays as well as potential hazards. One solution to avoiding these kinds of problems is nitrogen generator hire. We take a look at why nitrogen generator hire makes sense for so many businesses:
Cost control with nitrogen generator hire:
Energy savings: a combination of cost-efficiency and outstanding performance from the latest technology is almost guaranteed to result in an energy-saving.
No upfront investment: nitrogen generator hire has one very obvious benefit in terms of cashflow; there is no need for capital investment.
Complete package: not only will your nitrogen generator provider take care of the supply of the equipment, they also look after your nitrogen generator maintenance and servicing, reducing the need to a separate maintenance contract or in-house expertise.
Lower overheads: you will not be responsible for certificates, transportation of cylinders of liquid nitrogen to feed your equipment, nor will you have to project-manage the design, purchase and installation of your nitrogen generator; it will be covered by your supplier.
Efficiency increases through nitrogen generator hire:
On your terms: if you don't need a permanent supply of nitrogen, or your requirements vary depending on the contracts that you are working on, you can choose a nitrogen generator to fit your needs, return it when you've finished with it and then hire a different one. This optimises your production and processing output, whilst ensuring you only pay for the equipment whilst you need it.
Make downtime someone else's problem: if there is a problem with your nitrogen generator, your contractor will be responsible for repairs and replacement, getting you back up and running without the costs or hassle associated with fixing your own equipment.
Out-of-hours support: chances are, you work day and night – and, therefore, so do most nitrogen generator hire contractors; if you need something, they will be there. No more fumbling around in the dark trying to sort out a problem.
Experts in nitrogen generation installations: not only will your generator be supplied and maintained by someone else, but the process of establishing the right equipment to suit your needs and then designing an installation plan will be handled by your contractor.
Peace of mind:
Perhaps the most important of all the benefits of nitrogen generator hire is the confidence that your equipment won't let you down. Not only will your nitrogen generator be properly maintained and serviced, but you can guarantee that it is suitable for your environment, for your processes and will ensure that the service you are providing puts you at the top of your game.
Specialist compressed gas systems are becoming the norm for industries from food and petrochemical processing, to aircraft and electrical manufacturers. These businesses are game-changers, constantly demonstrating in-depth expertise in their own subjects, leading global technology and innovation. Sometimes, it makes sense to use the experts in areas of supply, such as nitrogen generator installation and hire, to allow everyone else to focus on the important stuff.
Glaston are class-leading experts in compressed gas systems, providing clients with a complete nitrogen generation hire service. Not only will they design a package to suit your business requirements, your specific time demands (short- or long-term), and any industry-specific needs, but they will tailor their services and nitrogen generator installation to suit your company's needs and your budget.
Company Profile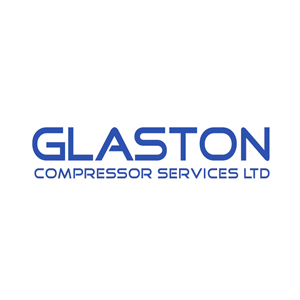 Glaston Compressor Services
Glaston Compressor Services is a supplier of high performance, energy efficient products including air compressors, nitrogen generators and compressed air filters.
Get the latest process industry news
Interested in receiving even more industry-leading news from Process Industry Forum delivered directly to your inbox? Then sign up to our free newsletter. Bringing you the latest news, trends, innovations and opinion from across the process industry, our exclusive newsletter gives you all the industry insights of the moment in one, easy-to-digest bulletin. Stay ahead of the competition with regular process industry news instalments from PIF.