Discover MGA Controls' range of chemical resistant solenoid valves
Solenoid valves are used throughout industry to control the flow of a liquid or gas. Solenoid valve applications commonly include those where chemical resistance is critical, such as in water supply and treatment, offshore oil and gas, sterilisation for food industries and fuel refineries. PIF spoke to MGA Controls to find out more about the key features of a chemical-resistant solenoid valve, and specifically what is available on the market for those businesses on the lookout for solenoid valves for chemical applications.
Material construction of chemical resistant solenoid valves
When a manufacturer develops a solenoid valve for chemical applications, one of the key criteria under consideration is the material from which to produce the housing of the various solenoid valve types; aggressive media and corrosive environments mean that the solenoid valve application dictates the media that the valve will come into contact with, and therefore the valve's body materials. Engineering plastics are a common choice for chemical resistant solenoid valves, which can often be found in the offshore, plastics and rubber processing industries as well as in automotive applications. Cost-effective to manufacture and capable of coping with the media and working environment, plastic is a great solution for solenoid valves for chemical applications. Some of the specific grades used are:
Polyphenyl sulphide (PPC)
A thermoplastic that can withstand operating temperatures upward of 200˚C, it is capable of working with acids and alkalis and demonstrates good abrasive resistance. This material is ideal for the manufacture of solenoid valve types found in a range of applications including electricals, white goods and automotive. PPS can be moulded, machined or extruded, making it a versatile option for companies producing chemical resistant solenoid valves.
Polyether ether ketone (PEEK)
An extremely high spec plastic, PEEK offers outstanding mechanical properties and chemical resistance, particularly with media such as highly concentrated nitric and sulphuric acids. PEEK is a more expensive material than used for some of the other solenoid valve types, but its superior properties make it ideal for chemical resistant solenoid valves working in extreme environments and demanding applications.
Solenoid valve manufacturers using engineering plastics
Two of the class-leading manufacturers producing solenoid valves for chemical applications are Bürkert and ASV Stübbé, both of which partner with MGA Controls for the distribution of their chemical resistant solenoid valves. The valves produced by these two manufacturers include a range of valve body options such as PVC-U, PP and PTFE. Where corrosive media are in use and reliability of all solenoid valve types is paramount, these materials provide ideal solutions.
Chemical resistant solenoid valves are an area of expertise for MGA Controls, and they explained that these solenoid valve types tend to be manufactured using a 2-way valve configuration with either a direct-acting or indirect-acting design, and can range from DN15 to DN50 (1/2" to 2"). Sealing materials used are also of the highest quality specification rubbers such as EPDM and Viton.
Solenoid valves for chemical applications available from MGA Controls include:
ASV Stübbé Type 150
Ideal for aggressive or corrosive media, this chemical resistant solenoid valve is available as both normally-open and normally-closed options and is direct-acting. The ASV Stübbé Type 150 has a maximum operating pressure of 2 bar and can be purchased in a range of body materials including PVC, PVDF and PTFE. It is manufactured with a protection class of IP65.
Bürkert Type 0142
This chemical resistant solenoid valve has been developed for use with aggressive media such as acid, with housing options in either PVC or PVDF. The Bürkert Type 0142 has an un-coupled rugged diaphragm and is a servo-assisted brass plunger piloted valve. A 3/2-way pilot valve design, this product can be converted from normally closed to normally open as required.
It is critical that specially designed solenoid valves for chemical applications are employed when dealing with extreme environments where corrosive or aggressive media are in use; whichever solenoid valve type you require, the housing material and sealing options will make the difference between a reliable valve that provides longevity and an unsuitable solution that lets you down. If you would like to find out more about the range of chemical resistant solenoid valves available from MGA Controls, call and speak to one of their extremely experienced engineers on 01704 776459.
Company Profile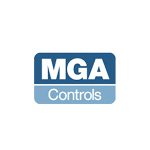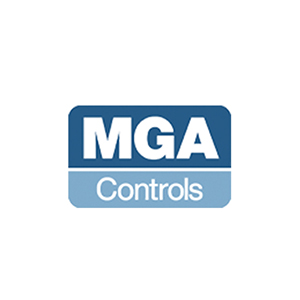 MGA Controls Ltd
MGA Controls are a leading Control & Instrumentation company delivering high-quality products and services to the industry since 1986.
Get the latest process industry news
Interested in receiving even more industry-leading news from Process Industry Forum delivered directly to your inbox? Then sign up to our free newsletter. Bringing you the latest news, trends, innovations and opinion from across the process industry, our exclusive newsletter gives you all the industry insights of the moment in one, easy-to-digest bulletin. Stay ahead of the competition with regular process industry news instalments from PIF.