What are the industrial applications for portable air compressors?
Air compressors are used to power equipment through pressurised air which is stored in a cylinder. This pressurised air is, in effect, potential energy that has been created from either an electric, diesel or petrol motor. The advantage of using compressed air as energy is that a centralised compressor can be used, rather than each tool requiring its own bulky motor, as well as each tool being quieter, lighter, more compact and with less chance of a breakdown due to containing fewer parts.
A portable air compressor is usually powered by a diesel engine, enabling the compressed air system to be used in just about any location or environment. PIF take a look below at industrial portable air compressors, including where and how they are used.
Applications for portable compressed air systems
The use of a diesel engine to drive the compressor means that a portable air compressor is ideal for anywhere that a diesel engine can be located, and so they are often found as the primary driver for tools on construction sites, used for everything from jackhammers through to handheld screwdrivers and drills. Other locations where you might find a portable air compressor include:
Manufacturing plants: When a manufacturing site is spread over a large area and tools moved around for maintenance or in line with the demands of specific production lines, a portable air compressor is ideal. Similarly, if a manufacturing business has more than one site or where its services include working on customer sites, portable compressed air systems give total flexibility so that equipment can be transported to, and used exactly when and where it is needed most.
As a back-up solution; not every air compressor is portable - many plants have a central compressor that feeds different parts of the site constantly. However, if the central compressed air system is critical to production, it may be that a portable air compressor is held on-site as a backup for the main compressor both to allow maintenance work to be carried out and in case of a breakdown.
Key requirements for portable air compressors
The ability to cope with temperature variations
Portable compressed air systems are often used in environments where there is no alternative power source. This can mean the freezing temperatures of a mountain slope to top up the snow for skiing – coping with not only the temperature but also the altitude. Alternatively, portable air compressors are often used in support of construction sites, including civil engineering works such as the building of roads, where they are required to deal with baking temperatures and direct sunlight for weeks at a time as the equipment is used to break the earth, process the materials and support the majority of jobs on site.
Capability to work in challenging environments
From wind and rain to dust and dirt, a portable air compressor must be able to function in all conditions, protecting the vital equipment from water, dust and dirt ingress and filtering out any unwanted particles to avoid contamination and breakdowns. Portable air compressors can also be found in specialised processing plants such as oil and chemical refineries, where specially adapted additional components such as a spark arrestor or intake shut-off might be used in order to prevent the risk of fire and protect the equipment due to the presence of flammable gases.
Portable air compressors from Glaston
Glaston are the leading experts in air compressors, with a portable compressed air system to suit any application or environment. Whether you're looking for a lightweight and easily manoeuvrable portable air compressor for use on smaller jobs and offering cost-efficiencies, or want a more powerful diesel-based portable air compressor for larger industrial projects, Glaston will be able to guide you to the most suitable solution.
With options for hire, one-off purchase, finance solutions or maintenance packages, Glaston are the right people to support you in your portable air compressor needs.
Company Profile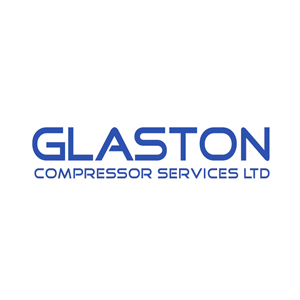 Glaston Compressor Services
Glaston Compressor Services is a supplier of high performance, energy efficient products including air compressors, nitrogen generators and compressed air filters.
Get the latest process industry news
Interested in receiving even more industry-leading news from Process Industry Forum delivered directly to your inbox? Then sign up to our free newsletter. Bringing you the latest news, trends, innovations and opinion from across the process industry, our exclusive newsletter gives you all the industry insights of the moment in one, easy-to-digest bulletin. Stay ahead of the competition with regular process industry news instalments from PIF.