Why use passive distribution boxes in your I/O systems
Schuster Maschinenbau GmbH from Denklingen, Germany has found that passive distribution boxes are the most practical solution for most of their machines and that a universal pluggable design, based on Murrelektronik's Exact12 distribution boxes, simplifies installation in the cabinet.
Schuster gmbH was founded in 1979 and has 65 employees. The company produces and develops vertical turning machines, impact cutting systems, automation solutions and custom machines. They deliver around 35 machines and systems a year. The majority which are vertical turning machines that are either flexible turning cells (F series), pick-up lathes (P series) or vertical turning cells with integrated fast handling systems (V series).
Herbert Assner is the manager of the electrical department at Schuster. One of his tasks is installing and connecting the I/O points of the machines and systems in a simple, reliable and cost-effective manner into the cabinet and connecting them to the control. Three different concepts are currently established in the market: conventional parallel wiring, passive distribution technology and fieldbus technology.
An important criteria for selecting the right installation concept is the relationship between the I/O points and their distance to the machine. With a very small number of I/O points, conventional 1-to-1 wiring may be the most cost-effective solution but this requires a lot of installation time, even when the number of I/O points is small.
Passive distribution and fieldbus technology
This makes the installation with passive distribution technology a more cost-effective solution. Pluggable or moulded homerun cables of distribution boxes are quickly installed and prevent wiring errors in the field. Plus, LED displays show the status of operating voltage and signals.
The time required for installation, commissioning and service is significantly shorter, because the I/O level is designed in a pluggable way which results in lower total costs. In case of extensive installations, with a high I/O density that also require comprehensive diagnostic options, an active fieldbus system may be the right solution.
Schuster also uses fieldbus technology, in this case Murrelektronik's modular fieldbus system Cube67. This system is used in impact cutting machines, because it is the most cost-effective solution. However, Assner and his colleagues have worked out that passive distribution is the best solution for many other machines produced by Schuster. The reason being is that 50 I/O points is the typical number for a Schuster machine, which are generally located in compact spaces.
Exact12 passive distribution boxes
Passive distributors gather the I/O signals directly in the field into the cabinet and connect them to the control. Murrelektronik's unique distributor concept, passive distribution boxes from the Exact12 series, allow Schuster to engineer installations in their machines with overall pluggable connection from the control cabinet into the field. If the I/O points are further away from the cabinet, they are connected with a distributor cap with pre-wired or moulded cables. Distributors for rear mounting are used for I/O signals that are located near the cabinet.
For safety applications, Assner and his colleagues use Exact12 safety distribution boxes. Additional to eight standard sensors, up to eight actuators for safe shut-off can be connected to these boxes. The relevant ports are marked with yellow rings (360° marking) that make it easy for the workers to clearly recognize the safety ports.
Safety distribution boxes from the Exact12 series are approved according to EN ISO 13849-2 and up to performance level d. So, all in all, by implementing the well-engineered distribution concept based on Exact12, Schuster gmbH can completely erradicate terminal boxes that take a lot of space in the machine and require time-consuming, error-prone and expensive installation.
For more information visit www.murrelektronik.uk.
Company Profile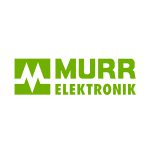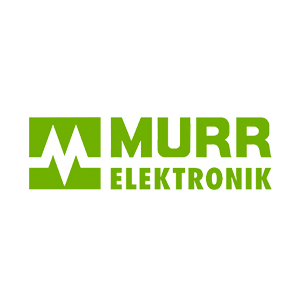 Murrelektronik Ltd
Stay connected with Murrelektronik. Murrelektronik is the UK arm of the world leading Murrelektronik GmbH, supplying connection technology to the engineering industry.
Get the latest process industry news
Interested in receiving even more industry-leading news from Process Industry Forum delivered directly to your inbox? Then sign up to our free newsletter. Bringing you the latest news, trends, innovations and opinion from across the process industry, our exclusive newsletter gives you all the industry insights of the moment in one, easy-to-digest bulletin. Stay ahead of the competition with regular process industry news instalments from PIF.