Tips common to all types of level measurement devices
This short article is intended to give an overview of the measurement principles common to common types of level measurement devices, whether that be Radar level measurement, Guided radar level measurement, Ultrasonic level measurement or Capacitance level measurement.
Radar, Guided Radar and Untrasonic level measurement devices are described as 'downward looking' measuring systems, that operate according to the Time of Flight (ToF) principle.
What is the Time of Flight prinicple?
The level measurement device measures the distance from the reference point to the product surface. Ultrasonic or Radar pulses are emitted by the instrument, reflected by the product surface, received by the electronic evaluation unit and converted into level information. The distance between the instrument and the surface of the product can be calculated by measuring the Time-of-Flight.
To see how the Time of Flight principle works in action watch this informative animation from level measurement experts, Endress & Hauser.
Blocking distance in level transmitters
What is blocking distance?
Blocking distance is when the level gets too close to the radar device; the reflections cannot be received while the radar is emitting microwave or ultrasonic pulses.
Why is there blocking distance?
The level measurement device will either be emitting or receiving waves, but cannot do both at the same time. Level echoes within the blocking distance cannot be evaluated due to the transient characteristics of the sensor and thus a reliable measurement is not possible. The blocking distance BD is dependent on the type of sensor but should be taken into account for accurate level measurement.
Article coming soon: How do different level transmitters work and what are their relative advantages? 
Company Profile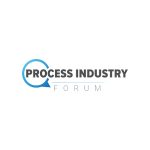 Process Industry Forum
The leading online technical resource centre for the Process Industry.
Get the latest process industry news
Interested in receiving even more industry-leading news from Process Industry Forum delivered directly to your inbox? Then sign up to our free newsletter. Bringing you the latest news, trends, innovations and opinion from across the process industry, our exclusive newsletter gives you all the industry insights of the moment in one, easy-to-digest bulletin. Stay ahead of the competition with regular process industry news instalments from PIF.