Non-contact level sensing using radar level transmitter in hygienic application
Introducing the innovative Radar Level Transmitter from VEGA for level measurement in hygienic and hazardous applications. Read on to understand how VEGA overcame safety issues and reduced maintenance cost in chemical application with the VEGAPULS61 Radar Level Transmitter.
Problem: High maintenance and costly level sensing solution in hygienic and hazardous application
A major UK enzyme manufacturer supplying enzymes to the brewing industry, starch processing and cheese production industry, was suffering with high maintenance and high inventory costs due to their current level sensing solution.
The company used sodium hypochlorite to regularly clean the water lines of the process. The sodium hypochlorite was stored in PE plastic tanks outdoors and was metered in for the cleaning process. The level in the tanks was displayed with a sight glass. This meant regular on-site checks by engineers as well as elaborate inventory system. This solution also resulted in safety and hygiene issues, as the hazardous process media was outside the vessel in a sight glass.
A level sensing solution which did not require invasive changes to the container was desirable.
Solution – VEGA Non-Contact Radar Level Transmitter
The VEGAPULS 61 non-contact radar level transmitter was installed, mounted via a bracket on a boom above the storage tank.
VEGA utilise non-contact microwave radar technology as a level measurement technique. Microwaves can pass through any non-metallic material with a low dielectric, such as plastics, ceramics and certain grades of glasses. Furthermore, VEGA radar level sensors are reliable regardless of the weather. This makes VEGA's radar transmitters suitable for measuring virtually any liquid or solid, whether in storage or in process. The radar level transmitters are unaffected by temperature, pressure, density, conductivity, vapours or dust.
However, the major benefit for this application, was to due to the hazardous nature of the media, truly 'non-contact installation' meant reduced potential contact with process by engineers. Also, there were time and cost savings, as there is no longer any need to conduct manual readings and carry out gauge maintenance.
Why use Microwave Radar technology?
Radar transmitters fit very easily in to your existing process – they can be mounted from the top, the side or outside through a glass window.
Very small blocking distances
Radars can be installed or changed without the need to empty tank
Radars can be commissioned accurately on or off-line, without changing the level.
No moving parts means no drift or re-calibration requirements
Time and cost savings – reduced maintenance, simple installation and no need for on-site level readings.
Very beneficial in hygienic applications and for hazardous process media.
What other benefits do non-contact radar transmitters offer to hygienic or hazardous applications? Please leave your comments below.
To learn more about VEGA's Radar Level transmitters or to ask a specific application question, email us at [email protected] or call us on +44 8707 66 77 78. Alternatively, ask our panel of experts in the Solution Centre.
Company Profile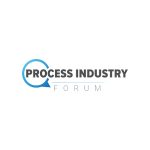 Process Industry Forum
The leading online technical resource centre for the Process Industry.
Get the latest process industry news
Interested in receiving even more industry-leading news from Process Industry Forum delivered directly to your inbox? Then sign up to our free newsletter. Bringing you the latest news, trends, innovations and opinion from across the process industry, our exclusive newsletter gives you all the industry insights of the moment in one, easy-to-digest bulletin. Stay ahead of the competition with regular process industry news instalments from PIF.