Centrifugal pump with hygienic design suited to SIP/CIP applications
This innovation article introduces INOXPA's HCP-WFI centrifugal pump and explains its suitability for SIP/CIP applications.
Hygienic requirements in the pharmaceutical industry
In the production of pharmaceuticals, foods and beverages; hygiene and process reliability are crucial. However, more stringent hygiene standards can be prevalent in the pharmaceutical industry, compared to the food industry. For example, in applications pumping purified water (PW) and water for injection (WFI).
The use of PW and WFI in the production processes is very common in the pharmaceutical industry. These systems are represented by two main stages: water production and its storage and distribution.
The assembly consisting of a storage tank and a distribution loop is called a PW loop or a WFI loop. The difference between the PW and WFI is mainly based on their physical, chemical and microbiological properties.
Centrifugal pumps for hygienic pharmaceutical applications
As we have previously discussed on PIF, Centrifugal pumps are the most common form of pump in operation today. They are widely used because of their design simplicity, high efficiency, wide range of capacity and head, smooth flow rate and ease of operation and maintenance.
PROLAC HCP is a range of close-coupled centrifugal pumps with hygienic design that is compact and highly efficient. The pump is EHEDG certified and is especially designed for CIP/SIP without disassembly.
Features and benefits of INOXPA's HCP-WFI centrifugal pump
Using the HCP centrifugal pumps as a base, INOXPA have designed the HCP-WFI model, which adds the most popular options in pharmaceutical applications to the PROLAC HCP pump. HCP pumps are sanitary grade centrifugal pumps designed in accordance with EHEDG recommendations. The HCP can easily be cleaned by using chemical products (CIP) and is suitable for steam sterilisation (SIP).
It features a sanitary grade mechanical seal, according to EHEDG standards, with hard faces to avoid the possibility of dust traces contaminating the product being pumped.
It is made of a cold-formed stainless steel casing, impeller, mechanical seal, pump cover, lantern and shaft, connected to the motor shaft by mechanical compression. The motor complies with the IEC standards, comes protected with a stainless steel shroud and is provided with height adjustable hygienic designed legs.
Due to the choice of materials and its design, PROLAC HCP is appropriate for applications requiring a high level of hygiene, gentle handling of the product and resistance to chemical agents. It is particularly suitable as a main process pump in the dairy, beverage, pharmaceutical and cosmetic industries.
Features of the hygienic centrifugal pump:
Discharge port orientated to 45º (to evacuate air bubbles that could remain in the upper part of the pump housing)
Vertical discharge port (0º)
Double seal and cooling circuit with the liquid being pumped, with the possibility of adding different accessories (pipework, check valve, diaphragm valve, etc.)
Drainage valve with various possible configurations (manual diaphragm valve, automatic diaphragm valve, stainless steel bonnet, plastic bonnet etc.)
Hydraulic test certificate with guarantee?
Electro-polished finish
Supplements to the basic configuration of a PROLAC HCP pump:
Surface finish of parts in contact with the product: Ra<0.5?
Simple mechanical seal: TuC/SiC?
FDA and USP Class VI certified EPDM O-rings?
½" CLAMP drain port in the pump housing?
CLAMP ON connections?
Materials certificate 3.1 (according to EN10204)?
Gasket certificate 2.1 (according to EN10204)?
Roughness certificate
For more information about the PROLAC pump, contact INOXPA directly by visiting their PIF Profile. Alternatively, ask a technical question in the PIF Solution Centre.
Company Profile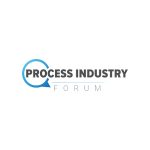 Process Industry Forum
The leading online technical resource centre for the Process Industry.
Get the latest process industry news
Interested in receiving even more industry-leading news from Process Industry Forum delivered directly to your inbox? Then sign up to our free newsletter. Bringing you the latest news, trends, innovations and opinion from across the process industry, our exclusive newsletter gives you all the industry insights of the moment in one, easy-to-digest bulletin. Stay ahead of the competition with regular process industry news instalments from PIF.