Centrifugal Pumps – Everything you need to know!
Centrifugal pumps are considered the most common type of pump used in the Process Industry. The popularity of centrifugal pumps comes from the wide range of configuration options available, their design simplicity, high efficiency, wide range of capacity and head, smooth flow rate and ease of operation and maintenance.
We have compiled a handy run-down of everything you need to know about the king of industrial pumps.
What is a centrifugal pump?
Centrifugal pumps are used to pump liquid through a piping system.
Centrifugal pumps rely on centrifugal force as the fundamental principle by which they operate. Centrifugal force affects an object or material moving in a circular pattern by causing it to pull away from the central axis or center point of the path along which it travels. This force can be used to regulate the pressure and motion within a pumping unit.
How do centrifugal pumps work?
Centrifugal pumps use one or more impellers, which attach to and rotate with the pump shaft. This provides the energy that moves liquid through the pump and pressurizes the liquid to move it through the piping system. The pump therefore converts mechanical energy from a motor to energy of a moving fluid. A portion of the energy goes into kinetic energy of the fluid motion, and some goes into potential energy, represented by fluid pressure or by lifting the fluid, against gravity, to a higher altitude.
The transfer of energy from the mechanical rotation of the impeller to the motion and pressure of the fluid is usually described in terms of centifrugal force. The outlet pressure is a reflection of the pressure that applies the centripetal force.
Different types of centrifugal pumps
There are four main type classifications of centrifugal pump (with the chief distinction of each being the mechanism that drives the reciprocating diaphragm):
Mechanically Actuated
Hydraulically Actuated
Solenoid and Air Operated
Double Diaphragm Pumps (AODD).
Link: Primary advantages and disadvantages of centrifugal pumps 
Centrifugal pump materials
There are a wide variety of materials of construction, ranging from various plastics and cast iron or stamped stainless steel for lighter duties - to bronzes, stainless steels, exotic alloys, and speciality plastics for more corrosive, abrasive, hygienic, or other difficult applications.
Where are centrifugal pumps used?
Centrifugal pumps are usually the preferred choice for lower viscosity (thin) liquids and high flow rates. They are typically used across many residential, commercial, industrial, and municipal applications.
What is a submersible pump?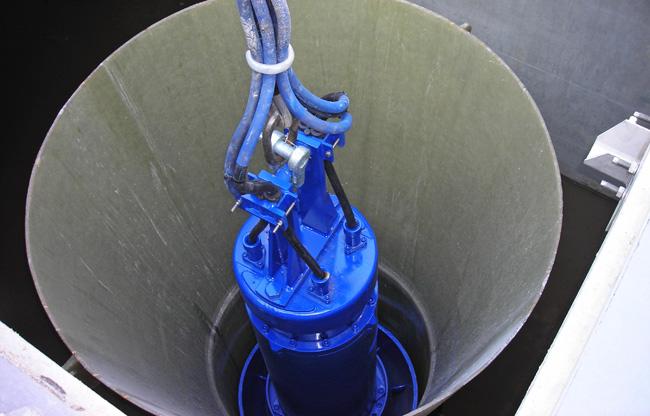 Submersible pumps are a particular type of centifrugal pump designed to function with the pump and the motor completely submerged in the process media. They can be found in a huge variety of applications. The type that operates in a well is also used for drinking water supply, irrigation, dewatering, and in oil production.
What is a magnetically coupled pump?
Magnetically Coupled Pumps are often used within the nuclear industry or where there are hazardous chemicals being pumped or even where it is desirable to provide electrical isolation between the pump and motor.
INOXPA's HCP-WFI centrifugal pump
Using the HCP centrifugal pumps as a base, INOXPA have designed the HCP-WFI model - a hygienic centrifugal pump. This centrifugal design results in a highly efficient, compact hygienic pump that is especially designed for CIP/SIP without disassembly.
It is made of a cold-formed stainless steel casing, impeller, mechanical seal, pump cover, lantern and shaft, connected to the motor shaft by mechanical compression. The motor complies with the IEC standards, comes protected with a stainless steel shroud and is provided with height adjustable hygienic designed legs.
Due to the choice of materials and its design, PROLAC HCP is appropriate for applications requiring a high level of hygiene, gentle handling of the product and resistance to chemical agents. It is particularly suitable as a main process pump in the dairy, beverage, pharmaceutical and cosmetic industries.
Do centrifugal pumps play a vital role in your day-to-day activities? Tell us your experiences. We'd love to hear from you.
Company Profile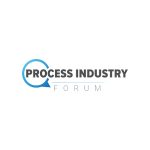 Process Industry Forum
The leading online technical resource centre for the Process Industry.
Get the latest process industry news
Interested in receiving even more industry-leading news from Process Industry Forum delivered directly to your inbox? Then sign up to our free newsletter. Bringing you the latest news, trends, innovations and opinion from across the process industry, our exclusive newsletter gives you all the industry insights of the moment in one, easy-to-digest bulletin. Stay ahead of the competition with regular process industry news instalments from PIF.