Bürkert boosts chemical distribution company's efficiencies with complete control system
When chemical distribution company, Brenntag, required expert design and installation knowledge to replace their effluent monitoring and batch control systems, Bürkert stepped in with a complete control system that ensured greater plant efficiency and compliance with local water authority regulations.
Bürkert improves chemical distribution company's productivity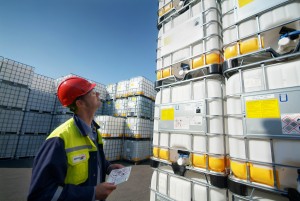 Bürkert designed a complete control system, which included
pH sensors
and
level sensors
in Brenntag's tanks, as well as on/off valves for the
chemical dosing equipment
and flow sensors on the discharge pipe work. This was all controlled by a bespoke, custom built panel which included a PLC and HMI. The control system was specifically designed for Brenntag and the software specially written to meet their specifications.
Inefficient effluent monitoring and batch control systems
Brenntag is required to provide regular pH and flow readings for its discharge of effluent, however this had become a very time consuming and inefficient exercise. They chose a new system that would provide automatic pH readings, pH adjustments and flow readings - all of which could be logged and reported to the local water authority.
Possible improvements were also identified with the batch control systems for producing Sodium Hypochlorite, Sodium Hydroxide and Hydrochloric acid. These systems also needed to be replaced with a design that improved efficiency and productivity. The entire project was awarded to Bürkert, who were ideally placed to provide a turnkey solution.
Originally, the effluent plant on site had to be visited twice a day by an engineer to manually measure the pH, as well as the tank levels. Once these readings had been established, the engineer had to determine how much Hydrochloric acid or Sodium Hydroxide (caustic soda) to add to the tanks to balance the pH readings. This was a time consuming exercise and far from efficient. In addition, the local water authority was also looking to improve the monitoring and recording of discharge levels.
Updated and improved control system
Bürkert was able to install an updated and improved control system, which incorporated the latest design and components to ensure long service life. The overall effect has transformed the effluent plant into a very efficient process which also exceeds the requirements of the local water authority.
The finished control panel continuously monitors the pH readings and records them along with the discharge flow rate. If an adjustment to the pH reading is required, the dosing pumps are activated and the calculated amount of chemical added to the tank, based on the tank level and the required pH.
The second part of the project was to improve the serviceability of the Sodium Hypochlorite plant. The chemical is used in bleach as a disinfectant as well as in water treatment. The HMI in the original system was old and out of date, which was causing production problems, so Bürkert was asked to develop a new control system, which did not include a vulnerable HMI.
The final design, based on information from the client, uses flow sensors and diaphragm valves, again controlled by a custom built panel. The new system now allows the operator to select the pre-set volume to allow automatic filling of Sodium Hypochlorite. The completed installation has improved production efficiency and reliability.
For more information please visit Bürkert.
Company Profile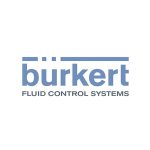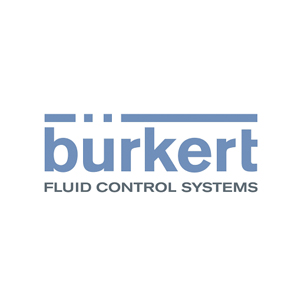 Bürkert Fluid Control Systems
Bürkert Fluid Control Systems is a world-leading manufacturer of control and measuring systems for fluids and gases.
Get the latest process industry news
Interested in receiving even more industry-leading news from Process Industry Forum delivered directly to your inbox? Then sign up to our free newsletter. Bringing you the latest news, trends, innovations and opinion from across the process industry, our exclusive newsletter gives you all the industry insights of the moment in one, easy-to-digest bulletin. Stay ahead of the competition with regular process industry news instalments from PIF.