Control Signals: Digital Networks Vs 4-20mA Analogue Signal?
Process Control Systems are always advancing and the use of complicated and intelligent network solutions are being developed and installed in process plants around the world. This tutorial article, by Bürkert's Control Expert Chris Hoey, looks at the advantages and disadvantages of Digital Network Solutions such as Fieldbus & Profibus compared to the simple Analogue control signal of 4-20mA.
The 4-20mA Analogue Control Signal
It can be argued that the 4-20mA was the last truly universal signal accepted by every system, every vendor and every control component. This means that single control loops, small plants and transportable skid-type equipment will always have a need for simple, low-cost solution that 4-20mA offers.
Advantages of Analogue Control Signals:
Higher-priced, intelligent sensors that are made for specific networks are not always the most cost effective options
The 'smart' features on the intelligent sensors are not always wanted or required
4-20mA is extremely versatile. It uses just 2 wires to transmit the signal, it can power the field transmitter with its own supply voltage and it can run for long distances on standard cable.
4-20Ma is not overly susceptible to noise and yet is highly accurate.
Disadvantages of Analogue Control Signals:
Cost increases with complexity – as the number of control loops increases, the costs start to multiply as you need individual cables, glands, terminals and inputs for every element.
Installation requires more space, design labour and installation and commissioning labour, thus becoming non-competitive when multiple sensors and feedback devices are required.
Digital Network Solutions
There becomes a point where the change from an analogue to a digital network becomes more effective.
Advantages of Digital Network Solutions:
Flexibility – by using Fieldbus for example, you can have thousands of inputs and outputs on a single cable.
Reduced infrastructure, installation and commissioning costs.
By using smart field equipment, the entire transmission of the signal is digitally accurate and generally there is configuration and diagnostic data available.
Disadvantages of Digital Network Solutions
Choosing the correct network! There are a lot of decisions to make when choosing the correct network for your process. It is not easy to mix networks on site and although the most popular networks are not proprietary, they are still not available from all vendors.
If changes are made to the digital network choice at a later date, then field equipment will often have to be replaced to match the network choice, or a customised network-network gateway would need to be installed.
The design is far more complex and requires highly qualified maintenance engineers.
A Hybrid Solution incorporating both Analogue signals and Fieldbus
A hybrid control system would incorporate both technologies. The 4-20mA is used in the field, which keeps the components generic and lower cost, and then the signal is fed into a field Input/Output (I/O) panel where these signals are clustered and then transmitted to the central control via fieldbus.
Without doubt, this system is the lowest cost to implement and simple to understand and maintain. The only downside for a network that is not fully-digital is that it is unlikely that you will get configuration or diagnostic information from the field instrument, but the upside is that the instrument itself will be considerably lower cost.
Concluding Points
The crucial advice is – there is no perfect fit for all situations and the process engineer should choose the installation that best suits their application.
Bürkert has solutions available for Digital, Analogue and Hybrid control networks. Bürkert experts take into account the total cost of installation, including hardware, software and labour and consider the ease of commissioning, maintaining and upgrading the technology onsite. Only when all this information has been gathered and evaluated, will Bürkert commit to delivering the best-value solution which ensures the greatest accuracy and reliability over the long-term.
Company Profile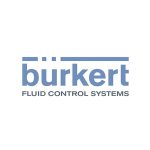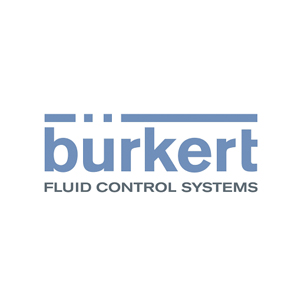 Bürkert Fluid Control Systems
Bürkert Fluid Control Systems is a world-leading manufacturer of control and measuring systems for fluids and gases.
Get the latest process industry news
Interested in receiving even more industry-leading news from Process Industry Forum delivered directly to your inbox? Then sign up to our free newsletter. Bringing you the latest news, trends, innovations and opinion from across the process industry, our exclusive newsletter gives you all the industry insights of the moment in one, easy-to-digest bulletin. Stay ahead of the competition with regular process industry news instalments from PIF.