8 Things to Consider in Your Social Media Strategy
Jim Cahill, author of the popular blog Emerson Process Experts and expert in Social Media strategy & management has written a guest blog for Process Industry Forum detailing his top tips for effective Social Media Management.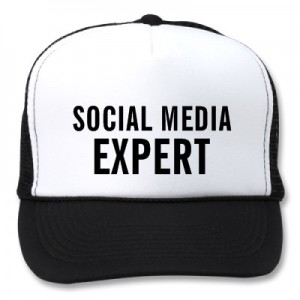 When thinking about your company's participation in the social communications channels, it's best to start with why. Why are you doing it and what business objectives are you trying to accomplish?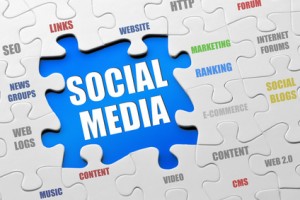 In the case of my Emerson Process Experts blog, it was to connect the readers more closely with the experts around the Emerson Process Management organization. Instead of their expertise being buried in email or lost as sound waves in phone calls, we wanted to make this expertise more findable to those searching for solutions to the problems in front of them. Doing this well would expand our business opportunities.
Listen first. Whether you're just starting to open social channels or have have existing ones such as Facebook pages, LinkedIn company pages, and Twitter accounts, you want to know what is being said and where there are opportunities to interconnect. Tools can help which range from free to enterprise-level listening/engaging applications.
Patience and persistence. Growing your presence requires patience and persistence. Sprinting and then going silent for long periods is not a recipe for success. Establish a pace that works. For my blog, I work hard to post daily. For our LinkedIn company page, a few posts a week. For our Facebook page, several posts per day, with a focus on people in pictures. For Twitter, many each day. This pacing works for us and we see continued growth in engagement. Pick a pace that works for you.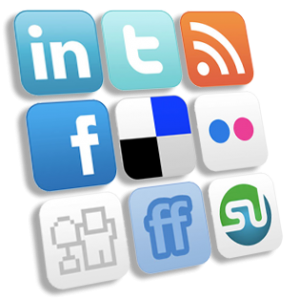 People first. More than any other channel of communication, you need to put people first. How quickly do you respond? Are you asking the question, "Would our members find this valuable"? Treating these different social networks as a path to push marketing messages is not a recipe for success. The best case is that they'll stop listening. The worst case is that they'll respond negatively and share this with the people with which they're connected.
Bandwidth. If you're overloaded already, adding responsibility to post, tweet, listen, etc. will likely fall way short--even of the best intentions. It's better to have fewer people, even one, acting as the social connector to the world for your organization. If you go down this path, make sure enough time and focus is allocated to do it well.
Connections. Patient and persistence and necessary bandwidth leads to more connections--Twitter followers, LinkedIn connections, Facebook page likes, etc. This means your potential audience grows the longer you participate. This again points to having fewer people act as connectors for your organization and growing their connections over time.
Content. If you clearly understand your business objectives and the people you are trying to reach, then you want to make sure you have an understanding of what the issues they wrestle with and how you can help them. The content you share should be in this area. Not 100%, but a strong majority. Click here to learn how to write SEO optimised content.
Personality. Brands, companies, and people all have them. Show it. Other forms of communication are more sterile, but social communications should not be. It's usually the posts that reflect something about your personality that end up being the most popular. And it gives people a way to connect with you when you meet them face to face.
Give. Karma is huge in the social networks. You'll find if you give by retweeting, liking, commenting, sharing, thanking, etc. that people will do the same. Make sure your balance sheet is always weighted with more gives then takes.
This list could be expanded to 50!  How about "giving" in the comments below?
Get the latest process industry news
Interested in receiving even more industry-leading news from Process Industry Forum delivered directly to your inbox? Then sign up to our free newsletter. Bringing you the latest news, trends, innovations and opinion from across the process industry, our exclusive newsletter gives you all the industry insights of the moment in one, easy-to-digest bulletin. Stay ahead of the competition with regular process industry news instalments from PIF.