TAPS Automated Flushing Solution Solves Problem of Poor Water Quality Following Hurricane Katrina
Singer Valve's solution to poor water quality and water flushing, TAPS (Total Automatic Purging System), was used in New Orleans following the destruction and devastation caused by Hurricane Katrina. This article describes why TAPS was the solution of choice for an ongoing water flushing programme.
Singer Valve supplied their innovative solution to water flushing following serious degradation in water quality in New Orleans after the destruction and devastation caused by Hurricane Katrina. Read on to understand how when regular water line flushing or maintaining high water quality is a priority, an automated solution such as TAPS is highly suited.
Hurricane Katrina was the deadliest and most destructive Atlantic hurricane of the 2005 Atlantic hurricane season. It hit Louisiana on the 29th August 2005, damaged an estimated $81 billion worth of property and killed at least 1,836 people.
Most deaths occurred in New Orleans, Louisiana, which flooded as the levee system catastrophically failed. Eventually 80% of the city and neighboring parishes flooded, and the floodwaters remained for weeks. Once the levee was breached it took just 43 minutes to flood the entire Parish, the velocity of the wall of water was 12mph (19 kmh) and the storm surge was 29 feet (8.8m)
Every building in the Parish was flooded.
The water distribution network and wastewater treatment facilities were submersed in water and were severely damaged. To make matters worse, a one million gallon Murphy Oil Refinery storage tank ruptured spilling heavy untreated crude oil over the entire Parish, covering 2500 homes, hydrants and valves.
The water sat around for 3 weeks and everything was buried with sand, mud and crude oil. Every hydrant and valve had to be dug out for repairs and to isolate it from the distribution system.
The problem – Extremely poor water quality
Due to the reasons stated above the water quality was seriously compromised. A programme was initiated where strategically located hydrants were opened to flush for several hours during low peak times.
However due to a lack of personnel to carry out a complete flushing programme, and due to low water usage because of reduced inhabitants, water quality worsened. Complaints from residents included discolouration, a chemical taste and a septic smell.
The solution – Singer Valve Total Automatic Purging System
TAPS is the most innovative flushing solutions on the market – it dramatically increases water quality and lengthens the life of distribution systems and pipework.
The taps unit is comprised of a pilot-operated control valve and a battery operated timer for timed pressure and flow control – it thereby optimises the flushing process.  It provides positive opening and closing to ensure that water quality is maintained through effective flushing of the distribution network.
50 TAPS units were installed in New Orleans. Each location had a custom poured slab with the discharge tied directly into the subsurface drainage system, so as not to cause unsightly or hazardous conditions. It only took 3 days to programme the systems. The flush cycle was designed to a weekly wave action to force flush 27 miles (43 km) of the distribution system. With regulated flush cycles and perfected velocity at each individual installation point, fresh water is effectively drawn into areas where water quality was falling below standard.
In order to reduce the physical appearance of an industrial device in front of someone's home, a valve box was installed to protect and conceal the flushing unit. Each TAPS unit includes a water sampling port so that onsite clarity and testing can be easily seen and sampled without disrupting the process.
The decision to install TAPS systems was one based on economics. With regular flushing of the lines required, extremely poor water quality and reduced labour time available, it made sense to automate the flushing process.
New Orleans were left with the following benefits to their water distribution system:
Durable and dependable flushing operation
Maintained upstream pressure during flushing operations
Positive flushing velocity to ensure effective pipe scouring and water quality
Reduced water wastage during flushing operations.
They were left with the most effective flushing system on the market, and one that was entirely suitable to their requirements.
Company Profile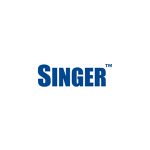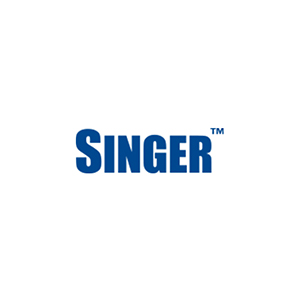 Singer Valve Inc
Singer Valve manufactures innovative control valve solutions for the water industry.
Get the latest process industry news
Interested in receiving even more industry-leading news from Process Industry Forum delivered directly to your inbox? Then sign up to our free newsletter. Bringing you the latest news, trends, innovations and opinion from across the process industry, our exclusive newsletter gives you all the industry insights of the moment in one, easy-to-digest bulletin. Stay ahead of the competition with regular process industry news instalments from PIF.