Singer Valve automated solution to water flushing – save time, save cost, save water!
Singer Valve have a solution to water flushing to improve or maintain water quality which surpasses all solutions to water flushing on the market today. 
Singer's TAPS (Total Automatic Purging System) solution automates the flushing process, reduces water wastage, maintains upstream pressure and effectively improves water quality for the long-term. Read on to understand more about the problem of poor water quality and how the TAPS solutions overcomes it.
Maintaining High Quality Water Standards
The Problem – Preventing build up of sediments and biofilm to maintain high quality water standards
When water travels slowly through pipelines sediments and biofilm can build up and coat the inside pipelines; this in turn leads to poor quality water and restricted water flow. Furthermore, continuous build-up of sediment and biofilm will in turn damage the water infrastructure, leading to costly repairs, maintenance and replacement of valves and pipelines.
The most common way to get rid of these sediments and biofilm and to maintain a high standard of water quality is to flush the pipelines. Flushing removes water rapidly from the system, allowing the force of water to scour the pipes and dislodge deposits.
The most common flushing procedure is to open hydrants on the water network to increase the speed at which the water flows. Once the water is running clear, the sediments and deposits have been removed and the hydrant is closed.
Northumbrian water in the UK have recently undertaken a £36 million scheme which involved cleaning an upgrading 171 KM of trunk water mains. For more information, click here.
Drawbacks of water flushing techniques:
It wastes significant volumes of water
Standard flushing often does not increase the velocity of the water enough to ensure the pipes are scoured thoroughly
This can lead to continued poor quality water and corrosion of infrastructure
Unless undertaken in a controlled and timed manner, build of biofilm can occur which can essentially lead to water contamination. This is a difficult eventuality to reverse.
The Solution – Singer Valve's TAPS – Total Automatic Purging System
TAPS is one of the most innovative flushing solutions on the market today. TAPS is essentially an automatic control valve with a battery-operated timer to control the time, length and pressure required to flush distribution systems effectively.
The TAPS unit is a hydraulically operated valve that introduces or releases water from a control chamber above the diaphragm to maintain accurate water control. The unit is controlled by an externally mounted pilot system that allows the valve to open or close and maintain system pressure during flushing operations. A 9-volt battery-operated timer that is programmed via a handheld device allows you to time the desired operation.
The pilot system provides 2 positions – open/close operation:
Solenoid applies inlet/system pressure to the main valve operating chamber for closure
Solenoid releases pressure from the operating chamber for flushing and pipe scouring
When the unit is prompted to operate, the valve opens and begins the flushing process. The main valve discharges water from the system, to drain or to atmosphere – providing automatic water line flushing.
Other features of Taps include a pressure sustaining feature, which ensures minimum upstream pressure is maintained, and a sampling inspection port for testing water quality at each site.
The Benefits of a TAPS System:
Durable and dependable flushing operation using proven control valve technology.
It maintains system upstream pressure during flushing operations.
Provides positive flushing velocity to ensure effective pipe scouring thus maintaining water quality.
Reduces water wastage by limiting the amount of water required during flushing operations.
Can set the correct effective flushing velocity and flow for each individual installation point – protects assets such as pipelines and downstream valves.
Water sampling port allows for easy testing and maintenance.
Company Profile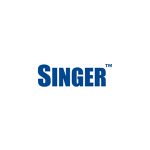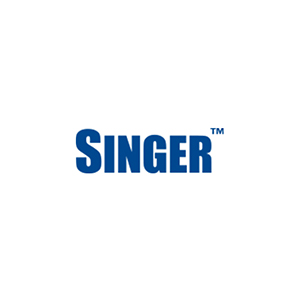 Singer Valve Inc
Singer Valve manufactures innovative control valve solutions for the water industry.
Get the latest process industry news
Interested in receiving even more industry-leading news from Process Industry Forum delivered directly to your inbox? Then sign up to our free newsletter. Bringing you the latest news, trends, innovations and opinion from across the process industry, our exclusive newsletter gives you all the industry insights of the moment in one, easy-to-digest bulletin. Stay ahead of the competition with regular process industry news instalments from PIF.