Solving Struvite with Glass Lined Plug Valves
Also known as magnesium ammonium phosphate, struvite can develop quickly inside a pipeline until it all but shrinks the flow area in a pipeline to nothing. It is a very common occurrence in wastewater treatment plants. When conditions are optimum struvite rapidly forms as crystals and spreads through a pipeline. Its crystals form as hard stone like material around the walls of the pipe similar to the way fat clogs arteries. Struvite can reduce the flow area and associated pressure in a pipeline and can be severely damaging to valves; when the valves close the rubber faces of the plugs can rip, preventing the valve being able to close tightly.
The problem of Struvite
Build-up of struvite inside piping & valves at sewerage treatment plant
The Madison Metropolitan Sewerage District in Madison is a large plant that treats over 40 million gallons of wastewater a day. The massive compound has 120 miles of interceptor sewers and force mains, and it boasts over 100 pumping stations.
They had experienced struvite forming in digested sludge lines and plug valves. Presence of struvite not only restricts flow and damages valves but also requires frequent, laborious maintenance, which is what the employees at the Nine Springs Wastewater Plant were experiencing. The build-up of struvite inside the piping and the valves necessitated disassembling the piping system to chisel away the struvite.
Overcome the problem of Struvite with Glass-lined Plug Valves
The most common method for overcoming the problem of struvite in pipelines is chemical control. However, this does not prevent build-up, it only removes struvite when a significant build-up occurs, thus making it an expensive and short-term solution to the problem.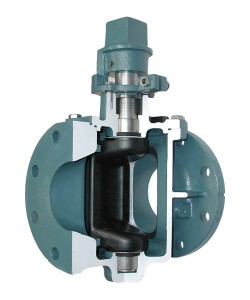 The Madison Metropolitan Sewerage District partnered with engineering firm Black & Veatch along with mechanical contractors J.F.Ahern Co to attempt to overcome the problem, for good! The solution they came up with was installing glass-lined plug valves. The glass lining provides a smooth, non-stick, friction-less interior surface, that helps to prevent the collection of elements that lead to a struvite build-up. Glass lining is a highly specialised option and Valmatic are one of the few manufactures that provide glass lining for all sizes of plug valves. Over 20 Valmatic glass lined plug valves were installed at Nine Springs Wastewater Treatment Plant.
Company Profile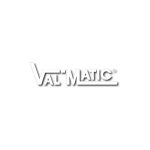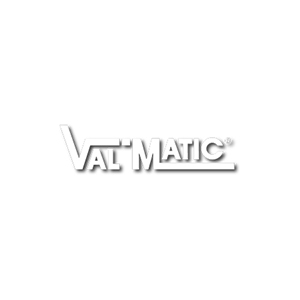 Val-Matic Valve and Manufacturing Corporation
Val-Matic Valve & Manufacturing Corp. is a leading designer, manufacturer and marketer of check valves, quarter turn shut-off valves, air valves and foot valves for water/wastewater, industrial and building markets.
Get the latest process industry news
Interested in receiving even more industry-leading news from Process Industry Forum delivered directly to your inbox? Then sign up to our free newsletter. Bringing you the latest news, trends, innovations and opinion from across the process industry, our exclusive newsletter gives you all the industry insights of the moment in one, easy-to-digest bulletin. Stay ahead of the competition with regular process industry news instalments from PIF.