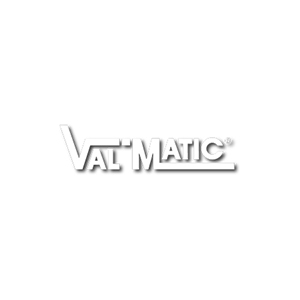 Val-Matic Valve & Manufacturing Corp.
905 Riverside Drive
Elmhurst, Chicago
Chicago, IL, USA
60126
Val-Matic Valve and Manufacturing Corporation
Val-Matic Valve & Manufacturing Corp. is a leading designer, manufacturer and marketer of check valves, quarter turn shut-off valves, air valves and foot valves for water/wastewater, industrial and building markets.
Founded in 1966, Val-Matic® have steadily introduced innovative and patented valves to a Global marketplace. Val-Matic® has now become one of the premier valve manufacturers in the USA and is a well-respected throughout the world for high quality and commitment to customer service.
• Innovative and patented range of Check Valves, Air Valves, Plug Valves and Foot Valves.
• Experts in water and wastewater management solutions and Fire protection services.
• Market Leaders in water, wastewater, Industrial and building markets.
• Unique and effective products fop eventing back flow, water slam and water hammer.
• NSF/ANSI, AWWA and UL certified and WRAS approved materials – Valves are suitable for potable water applications.
Articles