Solenoid-operated valves for chemical dosing in wastewater treatment and recycling applications.
MGA Controls Ltd. introduce the Buschjost 82400 Solenoid-operated diaphragm valve. These Solenoid-operated diaphragm valves are ideal for handling water both in the intake and treatment process of wastewater.
Water is one of the most valuable resources on Earth and individuals and companies alike are becoming more responsible about the effective treatment and recycling of wastewater. In commercial applications, wastewater is treated and recycled for fertilisation, irrigation and biogas applications.
Water treatment is a key market for MGA Controls Ltd and with the Buschjost range of solenoid valves especially suited for water treatment applications, MGA Controls can supply complete valve and actuator systems, all from a single supplier.
The Buschjost brass, stainless steel and plastic diaphragm valves are developed specifically for handling water and are ideal for controlling both the intake and treatment process of wastewater.
The application story below gives a real-life example of where the Buschjost range of diaphragm valves have added value to water applications in a real-life setting.
Buschjost 82400 Solenoid-operated Diaphragm Valve for chemical dosing applications.
Sewage treatment is the process of removing contaminants from wastewater and household sewage. This is done by a physical, chemical, and biological process to remove the contaminants. The objective is to produce an environmentally safe fluid waste stream or treated effluent and a solid waste or treated sludge. The latter is often suitable for disposal or reuse, usually as farm fertiliser.
Sewage treatment generally involves three stages. The first stage consists of temporarily holding the sewage in a quiescent basin where heavy solids can settle to the bottom while oil, grease and lighter solids float to the surface. The settled and floating materials are then removed and the remaining liquid may be discharged or subjected to a second stage. This stage is where the removal of dissolved and suspended biological matter takes place and is typically created by indigenous, water-borne micro-organisms in a managed habitat.  The third stage is where the treated water is sometimes disinfected chemically in a process called dosing, prior to discharge into a stream or river.
The Buschjost 82400 range of solenoid valves are ideally suited to chemical dosing applications. In its normally closed configuration with brass body and high flow rates, this valve presents a very cost effective solution.
For the handling of more aggressive chemicals, the valve is available with a range of body materials such as stainless steel or polymers whilst the seating materials can be provided in PTFE graphite or EPDM.
If you have experience of using solenoid valves in these types of applications, then please let us have your feedback.
To learn more about the Buschjost range of solenoid valves, read our FAQ article on Buschjost solenoid valves and pressure operated valves.
If you have a technical question, please leave your comments below or email sales@mgacontrols.co.uk. Alternatively, you could always post your technical question in the Solution Centre.
Company Profile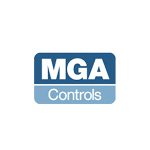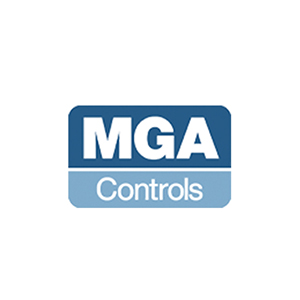 MGA Controls Ltd
MGA Controls are a leading Control & Instrumentation company delivering high-quality products and services to the industry since 1986.
Get the latest process industry news
Interested in receiving even more industry-leading news from Process Industry Forum delivered directly to your inbox? Then sign up to our free newsletter. Bringing you the latest news, trends, innovations and opinion from across the process industry, our exclusive newsletter gives you all the industry insights of the moment in one, easy-to-digest bulletin. Stay ahead of the competition with regular process industry news instalments from PIF.