Sliding gate control valve with excellent control quality
Do you need outstanding rangeability and excellent control quality over your process media? Schubert & Salzer's sliding gate valve may be the solution you are looking for!
Sliding Gate Control Valve
Over 25 years ago, Schubert & Salzer Control Systems took a new and innovative approach to the design of control valves. They developed their sliding gate control valve based on a principle that had already impressed even Leonardo Da Vinci. The principle of operation of the gate valve consists of two slotted discs sliding against each other and forming a seal. One of these discs, known as a seal plate, is permanently secured within the valve body at right angles to the direction of flow.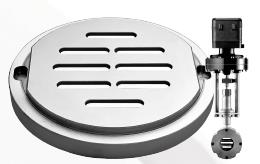 This disc has a specific number of transverse slots, each of the same height. A second non-rotating disc with a similar slotted arrangement is moved vertically against the first, and in so doing, changes the flow cross-section. The pressure differential created forces the moving disc against the fixed disc. The sliding disc valve therefore seals itself without the need for a separate seat. The sliding gate valve has a very fast response time to signal changes and this is a key factor in the accurate control quality.
Fast response Sliding Gate Valve
A short stroke, low moving masses and low actuation forces are the key parameters in enabling a very fast response time and a high resolution of the stroke position. The sliding gate valve offers all of these features in one package. The typical stroke between "open" and "closed" is a mere 6 to 9 mm.
Positioning of the pneumatically controlled sliding gate valve can be provided by another Schubert & Salzer product specifically designed for the job. Typically this would be the 8049 valve positioner, twin-lead version, with IP65 protection. In this particular configuration, the valve positioner would be mounted centrally on the valve actuator and therefore takes up no additional lateral space and saves weight. As a result of this integrated design system, no moving parts can be accessed, thus maximising operational safety and security. This valve/ actuator combination is lightweight, fast acting and highly accurate and satisfies the most exacting requirements that are placed on a control valve.
Benefits of the Sliding Gate Control Valve
It has a compact construction allowing it to fit into very tight spaces.
The valve has a variable range of KVS values. It is possible to vary the KVS from 0.04 to 910 by a simple exchange of the operating unit. This enables the valve to be equally effective over a wide range of process media and flow characteristics.
The valve exhibits an extremely low leakage rate of < 0.0001% of the KVS value due to the self-lapping action of the moving disc.
The valve has an excellent leak tightness performance due to pressure from the media against the sealing disc, even as temperatures > 200 Celsius, using a surface seal instead of an annular seal.
It exhibits an outstanding positioning ratio range of 40:1 to 80:1
The valve has a particularly short stroke, requiring very little actuation energy and thereby reduces energy requirements.
The optimal flow control capability avoids cavitation occurring in the valve and it operates quietly by lowering the turbulence.
Due to its compact construction and low weight (e.g. DN 150 with actuation a mere 14.2kg) and the clever seal disc design, it is extremely easy to install and maintain.
Excellent controllability, even with differential pressures as high as 160 bar.
For more information about the Sliding Gate Control Valve, leave a comment below, send us an enquiry or contact Schubert & Salzer directly.
Company Profile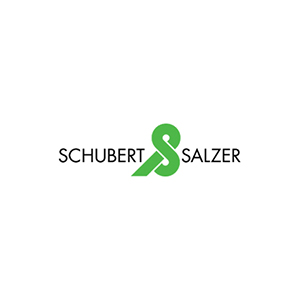 Schubert and Salzer Inc
Schubert & Salzer manufactures innovative valves and control products to a wide range of process industries for all of North and South America.
Get the latest process industry news
Interested in receiving even more industry-leading news from Process Industry Forum delivered directly to your inbox? Then sign up to our free newsletter. Bringing you the latest news, trends, innovations and opinion from across the process industry, our exclusive newsletter gives you all the industry insights of the moment in one, easy-to-digest bulletin. Stay ahead of the competition with regular process industry news instalments from PIF.