Low power I to P convertors for highly accurate & stable proportional control in marine applications.
This article introduces the low power, rugged and high precision I to P converters by Watson Smith for accurate and effective proportional control in marine vessels.
Proportional control in marine vessels
The marine industry just like any other is coming under increasing pressure to cut costs and improve efficiency. Vessel operators are forever looking for ways to extend the life of their vessels and at the same time improve their operational efficiency, response and serviceability.
In older vessels such as trawlers, tugs and support vessels, the engine and transmissions systems that control speed and direction are often still controlled by pneumatic governors and actuators. Maintaining and repairing pneumatic circuits can be both time consuming and costly for the ship's operators.
I to P convertors for proportional control
Many shipwright yards have now identified the Norgren VP10 and 100x series of electronic proportional pressure regulators, otherwise known as I to P convertors, as a potential solution to reducing installation costs and improving controllability.
The VP10 and 100X are electronic proportional pressure regulators; this means they can be mounted in the engine room next to the compressor and propulsion unit whilst controlled by an electronic signal from the bridge. This dispenses with the need to pipe in costly pneumatic circuits from the bridge to the engine room. It also simplifies installation, servicing and air filtration of the entire pneumatic system. Due to the highly accurate, high controllability of the output, a much greater control resolution is afforded to the propulsion and steering mechanisms.
Low power I to P convertors for ATEX applications
The Norgren / Watson Smith type VP10 and 100X utilisevoice coil technology, resulting in highly accurate proportional control which can provide regulated outputs of up to 8 Bar for less than 1 watt of power consumed. Therefore, these low power I to P convertors are ideal for applications where energy efficiency is a priority.
The I to P convertors can also be supplied as ATEX I.S. certified for pressures up to 27psi, making them suitable for potentially explosive or ATEX applications.
The rugged and high-precision design of these I to P convertors make them suitable to the harshest of environments. The I to P convertors utilise a resilient poppet valve flow booster and pilot pressure from the output, which results in a device capable of meeting 0.5% linearity and an ability to operate in high vibration environments.
Company Profile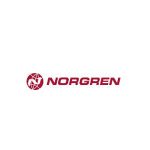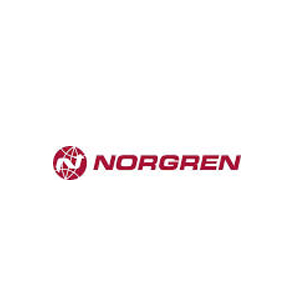 Norgren
Norgren's world-class portfolio of fluid and motion control products and technologies, coupled with extensive sector knowledge and technical excellence delivers an unrivalled proposition to Norgren customers.
Get the latest process industry news
Interested in receiving even more industry-leading news from Process Industry Forum delivered directly to your inbox? Then sign up to our free newsletter. Bringing you the latest news, trends, innovations and opinion from across the process industry, our exclusive newsletter gives you all the industry insights of the moment in one, easy-to-digest bulletin. Stay ahead of the competition with regular process industry news instalments from PIF.