Triple ATEX certified I to P convertor for hazardous applications and explosive gases
The Type 140 I to P convertor by Watson Smith is one of the most flexible and rugged pneumatic proportional valves available on the market today.
The unique features of this I to P convertor result in a proportional valve which can be used in the harshest of environments and one that can not only pilot air but also potentially explosive gases, such as natural gas.
Why is the Type 140 I/P convertor so special?
The Type 140 I to P convertor is probably the most stable and accurate I to P convertor on the market today.
Triple ATEX certification make the valve highly suited to extremely challenging applications.
The Type 140 I to P convertor has the ability to control or pilot potentially explosive gases, such as natural gas.
The innovative and unique features of the Type 140 I to P convertor will be explained below, as well as the application benefits these features bring to end-user processes.
Advanced Electronic Control
The I to P convertor utilises a built in electronic transducer and a PID control circuit to continually monitor output pressure and adjust it dependent on the input signal the valve receives.
Application benefits - Achieves accurate, high-resolution pressure control with fast response times. 
Triple Accredited ATEX Certified
The I to P convertor is suitable for installation in Potentially Explosive Atmospheres (or Classified locations) and comes with Triple Protection certification for equipment installation as either Intrinsically Safe, Flame-proof (Explosion-proof) or as a Type n (Non-Incendive).
Application benefit – Explosion-proof, Intrinsically safe and ATEX proportional valve certified to the highest application standards and suitable for the most challenging of applications. 
Low Power Pilot
The miniaturized voice coil technology uses <0.13 Watts of power to adjust the pressure above a diaphragm which controls the built-in pressure booster.
Application benefit – No risk of sparks, making it possible to pilot explosive gases. 
Encapsulated Electronics
The internal electronics of the I to P convertor are encapsulated to ensure that the minimal amount of heat that is generated is dissipated efficiently.
Application benefit – minimal heat generation and no risk of ignition of gases, therefore it is possible to pilot explosive gases. 
Fail-Safe Operation
With no signal the pilot will not generate a back pressure and the pressure booster will close, thus the unit pressure falls to zero upon signal failure.
Application benefit – in an emergency situation, the process which the I to P convertor is controlling will revert to its "off or closed" state, thus the valve is beneficial in critical or hazardous applications. 
Weatherproof
Specially designed features, such as baffles and sinters mean that water or dust cannot enter the unit up to IP66/NEMA 4X.
Application benefit – The I to P convertor can operate in high water or oil contaminated atmospheres without any risk to performance. 
The innovative design features make the Type 140 especially suited to applications where high accuracy and stability is crucial, but also where there are ATEX requirements. With Triple ATEX accreditation, this I/P convertor can be used in almost any hazardous or critical application.
To read about how the Type 140 solved the problem of remote operation and intrinsically safe pressure control in a natural gas application, click here.
To learn more about Watson Smith, click here to visit their PIF Profile. Alternatively, you can ask them a question in the Solution Centre.
Company Profile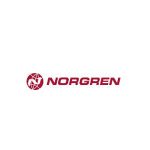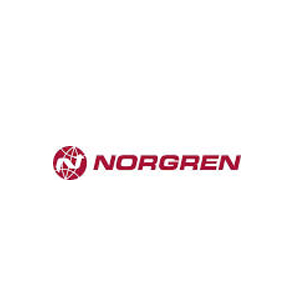 Norgren
Norgren's world-class portfolio of fluid and motion control products and technologies, coupled with extensive sector knowledge and technical excellence delivers an unrivalled proposition to Norgren customers.
Get the latest process industry news
Interested in receiving even more industry-leading news from Process Industry Forum delivered directly to your inbox? Then sign up to our free newsletter. Bringing you the latest news, trends, innovations and opinion from across the process industry, our exclusive newsletter gives you all the industry insights of the moment in one, easy-to-digest bulletin. Stay ahead of the competition with regular process industry news instalments from PIF.