Effective Gas Measurement using KOBOLD's DMS and MAS Flow Measurement Devices
KOBOLD tell us that, "The MAS device replaces the need for a float principle whilst the DMS digital meter is virtually fault-free, highly resistant and able to maintain accurate measurement in aggressive gas environments." Let's take a closer look.
Mass Flow Measurement of Gases
Using the calorimetric method of measurement, the MAS mass flow meter is specifically designed for gas flow measurement.The MAS's sophisticated measuring procedure, and modern electronics, make it suitable for a wide range of applications and greatly simplifies the measuring of gas flow by replacing the need for devices that depend on the float principle.
The low heat capacity of the measuring tube, and the low mass of the auxiliary flow, guarantees a fast response time. The electronics embedded in the MAS automatically take pressure and temperature changes into account, enabling it to be used within a large pressure and temperature range without the need for adjustment.
Features of the Mas Flow Meter:
Direct mass flow measurement
No pressure or temperature correction needed
Large measuring range
Negligible pressure loss
May be fitted in any position
High degree of repeatability
Analogue output 0-5 VDC Option 4- 20 mA
Typical applications for the Mas Flow Meter:
Process Controls
Laboratories
Gas Display Tables
OEM Applications
Leakage Rate Testing
Filter Monitoring
Gas Flow Calibration
Fields of application
The KOBOLD MAS model mass flow meter makes very precise measurements of the mass flow rate of gases in different measuring ranges from 0-10 Nml/min to 0 - 500 Nl/min nitrogen. The operation of the meter is based on the calorimetric principle. For indication of 98% of the actual flow, the response time is 2 s. The meter may be installed in any position.
In contrast with most volumetric flowmeters, no temperature or pressure correction is required. This means that the MAS model is ideally suited for almost every gas flow application. Typical industrial applications are process control, laboratory measuring tasks, OEM applications, gas indication panels, leakage and filter monitoring.
The DMS Dosage by Mass
The DMS digital flow meter is designed to record the mass of gases and is unaffected by the pressure and temperature of the medium. These measuring devices work by using the bypass capillary system and are suitable for any installation position. With no moving parts, DMS devices are available as flow meter and flow regulator, and are virtually fault-free.
Features of the DMS Flow Meter
Measuring range: 0,1 -3,7 Nml/min & 0 -185 NI/min air
Accuracy: ± 1% of full scale
pmax: 35 bar; tmax: 50°C
Connection: 1/8" - 1/2" compression fitting 1/4-1/2 FNPT; 1/4 VCO; 1/2 vCO; 1/4 VCR; 1/2 VCR
Sensor casing: Stainless steel
Preset for 10 gases
KOBOLD say, "Compared with float flow meters, the DMS mass flow meter has neither moving parts, nor is it necessary to compensate for changes in operating conditions such as pressure and temperature, because here the mass flow is being measured.
"The measuring instrument can be installed in practically any position and the simple mechanical construction provides the highest degree of reliability, both with the use of aggressive gases, and also in raw industrial operation." Visit KOBOLD for more information.
Company Profile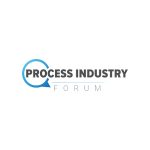 Process Industry Forum
The leading online technical resource centre for the Process Industry.
Get the latest process industry news
Interested in receiving even more industry-leading news from Process Industry Forum delivered directly to your inbox? Then sign up to our free newsletter. Bringing you the latest news, trends, innovations and opinion from across the process industry, our exclusive newsletter gives you all the industry insights of the moment in one, easy-to-digest bulletin. Stay ahead of the competition with regular process industry news instalments from PIF.