Cube 67 Fieldbus system saves time, money and space in Food & Beverage application
Murrelektronik's Cube67 Fieldbus Technology proved to be the most economic, and space-saving, solution for a 90-metre long cooling tunnel conveyor installation by PCA Robot and Packaging Technology, based in Southern Germany. Thanks to Murrelektronik's plug connection technology, PCA were able to deliver a pre-wired bus solution to their major food producer client in double quick time.
Cooling tunnel solution saves money, time and space
PCA's customer needed a 200m pallet conveyor system with a conveyor capacity of up to 80 pallets per hour. Ninety metres of this system were going to be situated in a cooling tunnel. With a total system covering such a long distance, a decision had to be made whether to use conventional technology or a bus system.
Following initial consultations with Murrelektronik's System Specialists, PCA chose Murrelektronik's Fieldbus Technology, Cube67, for the most economic solution for a decentralised installation.
The decision to install a Profibus solution was made very quickly since a space saving solution was required for controlling the drives, said John Price, UK Sector Manager Food, Beverage and Packaging.
Price continued: "Because of their compact design, Cube67 modules can be easily protected from damage with simple means, such as stable edge protectors. Another prerequisite for the application in the cooling tunnel was being IP66 compliant. Cube67 modules, with their IP67 rating, meet these requirements."
Pre-testing of Fieldbus System to ensure simple installation
Five months after the project commencement date, PCA were able to set up and test the conveyor system in their own production hall and demonstrate its capabilities to the customer. Four months later, the system was shipped, assembled at the food manufacturers's site, and put into operation.
Dieter Hubner, managing director of PCA said:
The Assembly and set up time took about four weeks and the complete electrical setup at the customer's site took one week. Such a short time, for such a complex system with a lot of data handling, was possible because of Murrelektronik's preliminary work.

All we had to do was install the connection cables, everything else was ready, he added.

Features of Murrelektronik's Cube67
The Cube67 modular, distributed I/O system uniquely combines IP20 and IP67 protection, has plug and play technology, is robust and fully encapsulated.
I/O modules are available for: digital, analog, and serial signals; temperature sensing, counters, and valve clusters; drive or operating-panel attachment. The system offers end-to-end, channel-specific debugging right down to the sensor/actuator. The digital channels are freely programmable, so that the M8 or M12 plug position or the signal terminal, for example, can be used as an input or output (multifunctional).
The broad-ranging benefits of Murrelektronik's Cube67 include:
Simplified planning.
Reduced cost and time of installation.
Shorter commissioning.
Simplified troubleshooting.
Minimized machine downtimes.
About Murrelektronik - Connectivity Experts
Founded in 1983, Murrelektronik Ltd, is the UK arm of one of the worlds leading suppliers to the engineering industry: Murrelektronik GmbH. From the simplest of components through to complete system solutions, Murrelektronik can provide comprehensive range of solutions from their extensive stock of five thousand different products. They offer customers in the Food, Beverage and Packaging industry the benefit of global knowledge and industry insight.
Company Profile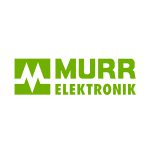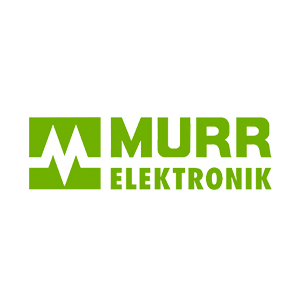 Murrelektronik Ltd
Stay connected with Murrelektronik. Murrelektronik is the UK arm of the world leading Murrelektronik GmbH, supplying connection technology to the engineering industry.
Get the latest process industry news
Interested in receiving even more industry-leading news from Process Industry Forum delivered directly to your inbox? Then sign up to our free newsletter. Bringing you the latest news, trends, innovations and opinion from across the process industry, our exclusive newsletter gives you all the industry insights of the moment in one, easy-to-digest bulletin. Stay ahead of the competition with regular process industry news instalments from PIF.