Ask the experts – The difference between Y-strainers and Basket Strainers
Here at PIF, we've already found out the difference between Y-strainers and T-strainers for water distribution systems. So we thought we would speak to Scott Miller at BM Engineering yet again to find out more about Y-strainers and Basket strainers and which of the two pipeline ancillary equipment is best suited for specific pipeline requirements.
What are Y-strainers and Basket Strainers?
When it comes to pipeline ancillary equipment, Y-strainers and basket strainers are amongst the most popular strainer types available. As efficiency is utmost important in water distribution systems, choosing the right pipeline ancillaries including in-line filter strainers is valuable.
When PIF spoke to Scott Miller, we were made aware that both Y-strainers and basket strainers offer individual benefits and drawbacks, but when it comes to the market of in-line filter strainers, both strainer types have the edge over the other in-line filter strainer types.
Both inline strainers obtain their name from the shape (how the basket element fits within the chamber) and drain port location. However, as both in-line strainers prefer horizontal installation, Y-strainers offer more flexible installation and can also be installed vertically. Both, Y-strainers and Basket Stainers remove unwanted material in water distribution systems, which can be used in other processes. The strainers can be welded, bolted or threaded inline.
The difference between Y-strainers and Basket Strainers
Scott Miller at BM Engineering explained the key differences between both strainer types. He mentioned that one of the most fundamental differences between the two is the installation options, with Y-strainers offering more flexibility, however both strainers are reusable and Y-strainers is normally used in applications where the unwanted material collected is low, whereas basket strainers are used when flow can be shut down for a period of time.
The advantages Y-strainers
Y-strainers offer many advantages for pipeline applications including the following:
Flexible installation - both vertically and horizontally
Generally manufactured in stainless steel
Higher operating pressures
Compact straining - ideal pipeline ancillary equipment which is space dependant
Common applications for y-strainers
As Y-strainers offer distinct differences to basket strainers, Scott Miller listed some of the industries y-strainers are best suited for:
Pipeline applications with strict sanitary requirements
Food and beverage industry
Pharmaceutical industry
The advantages of Basket Strainers
Scott Miller from BM Engineering explained that the clear advantages of basket strainers are its ability to handle high flow capacities, as well as mentioning several other benefits including:
Available in duplex styles and simplex variants
Can be serviced without an interruption of flow
Suitable for pipeline applications with continuous flow
220° maximum operating temperature
Available in a range of materials i.e. carbon steel, stainless steel, cast iron
Suitable for flow rates in excess of 150 GPM
Common applications for basket strainers
Basket strainers, pipeline ancillary equipment is best suited for:
Applications whereby media can be easily contaminated
Suitable for open area ratios
Most suited in applications for liquid filtration
BM Engineering pipeline ancillary equipment
As BM Engineering are specialists at providing pipeline ancillary equipment throughout Scotland and the UK, whatever pipeline ancillary equipment your water distribution application requires, the team at BM Engineering will offer you expert advice.
As stockists of a complete range of in-line strainers, from top leading brands including Valstream ADCA, they can efficiently supply your requirements.
Company Profile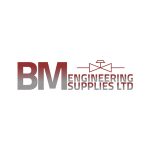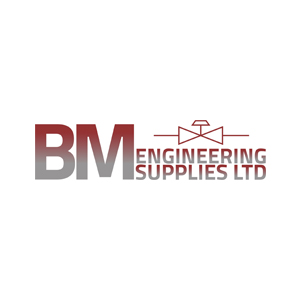 BM Engineering Supplies
BM Engineering Supplies is an industrial valve supplier with stocks of high-quality process and general purpose valves.
Get the latest process industry news
Interested in receiving even more industry-leading news from Process Industry Forum delivered directly to your inbox? Then sign up to our free newsletter. Bringing you the latest news, trends, innovations and opinion from across the process industry, our exclusive newsletter gives you all the industry insights of the moment in one, easy-to-digest bulletin. Stay ahead of the competition with regular process industry news instalments from PIF.