Why you should make butterfly valves your valve of choice
In this latest article, PIF spoke to valve specialist BM Engineering (BME) to look at why you should consider choosing butterfly valves, including the functions, advantages, and disadvantages of these multi-purpose valves. We also looked at butterfly valves from BME's trusted butterfly valve manufacturers Unitech and Zwick to give you the lowdown about their unique features and benefits.
BM Engineering can supply a number of butterfly valves from industry experts Unitech and Zwick. Their valves are designed for reliable functionality in many different industries, including energy, chemical and many other fields of engineering.
Butterfly valves explained
Butterfly valves are quarter-turn valves that are used to regulate flow. A metal disc in the body of the valve is positioned perpendicular to the flow in the closed position, and rotated one quarter of a turn to be parallel to the flow in the fully opened position. Intermediate rotations allow regulation of liquid flow. They are often used in agricultural and water or wastewater treatment applications and are one of the most common and well-known valve types.
The advantages of butterfly valves
There are a number of different advantages to a butterfly valve. Because they are similar to ball valves they're small and, when they're actuated they pneumatically, open and close quickly. The actual disc of a butterfly valve is lighter than a ball and does not need as much structural support as a ball valve of comparable diameter. Another advantage of butterfly valves is that they are very precise and reliable in industrial applications.
The disadvantages of butterfly valves
Although butterfly valves do have many advantages, there are also a few disadvantages that are worth mentioning. The first disadvantage is that even when fully opened a portion of the disc is presented to the flow. Because of this, the butterfly valve always results in a pressure switch across the valve, regardless of the setting. Thicker liquids may also stop the movement of the disc.
Butterfly valve manufacturers
The Zwick TRI-CON Butterfly Valve is a high performance triple eccentric design butterfly valve designed for day-to-day maximum performance.
Features and benefits
Laminated seal and seat made of stainless steel.
Metal seating.
Friction free opening and closing.
Triple eccentric design
Meanwhile, Unitech's split-body PTFE lined butterfly valves are designed to allow ease of maintenance and their one-piece disc/stem arrangement ensures zero movement between the disc and stem.
Features and benefits
Full PTFE liner allows for high temperatures (up to 180°C), chemically toxic and corrosive media.
Silicone resilient elastomer backup pad extends around the seat, including the disc hub. This provides uniform force sufficient for bubble-tight shut off.
Self-lubricating bearings are SS with PTFE coating.
Top and bottom secondary O-ring sealing prevents leaks to atmosphere.
Speak to a BM Engineering adviser today about their complete range of butterfly valves by calling 0141 762 0657 or email sales@bmengineering.co.uk.
Company Profile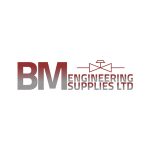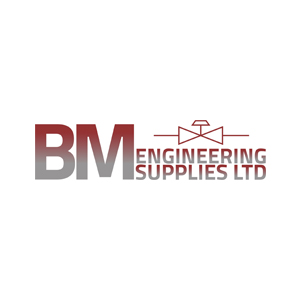 BM Engineering Supplies
BM Engineering Supplies is an industrial valve supplier with stocks of high-quality process and general purpose valves.
Get the latest process industry news
Interested in receiving even more industry-leading news from Process Industry Forum delivered directly to your inbox? Then sign up to our free newsletter. Bringing you the latest news, trends, innovations and opinion from across the process industry, our exclusive newsletter gives you all the industry insights of the moment in one, easy-to-digest bulletin. Stay ahead of the competition with regular process industry news instalments from PIF.