Why you should use oil-free compressors for refinery applications
In our last article, we spoke to Glaston about why oil-free compressors are commonly used within the Pharmaceutical industry. This week, we take a look at a much different industry: oil refineries.
Despite not always being the first choice for petrochemical or refinery environments, oil-free compressors offer several benefits that should always be considered when choosing a compressed air system; Michael Douglas from Glaston Compressor Services explains.
Which compressors should be used for refineries?
Michael Douglas from Glaston Compressor Services explains that "compressed air is utilised across most oil refinery processes, including acting as a medium for transferring energy for drills and jackhammers". Michael goes on to explain that compressors are "also used for providing breathable air in refinery operations in confined spaces and for providing precise measurements for gases and liquids in certain machinery."
This means that whilst refineries and petrochemical industries use a variety of air compressors, the most commonly used ones within an oil refinery environment is a centrifugal compressor.
What is a centrifugal compressor?
Put simply, centrifugal compressors are most commonly used for large applications within refineries. By design, the rotating components of a centrifugal compressor impart kinetic energy to the air, that is eventually converted into pressure energy. This means a centrifugal force is generated by the impeller to capture and pressurise the air.
What are oil-free refinery compressors?
Michael Douglas explains that "when it comes to selecting oil-free compressors for refineries, centrifugal, screw and tooth compressors are the three types usually considered by operators". However, for refinery applications that require 100% oil-free air delivery, oil-free centrifugal compressors are the most suitable option. They feature a high-speed electric motor for driving impellers and feature a compact design without a gearbox or the need for an oil-lubrication system.
"If your refinery application needs a compression that will offer you reliability and efficiency despite harsh working environments, an oil-free screw compressor might be a better option. However, if energy consumption is a key requirement; you might opt for an oil-free tooth compressor as a result of their symmetrical, dynamically-balanced rotor that offers more efficient oil-free compression", explains Michael from Glaston Compressor Services.
Glaston recommends Kaeser oil-free compressors;
Michael Douglas from Glaston Compressor Services explains that Glaston are official UK partners of KAESER, and provide the complete range of HPC KAESER oil-free compressors that are specifically designed for use in refineries and other large industrial environments.
KAESER's portable air compressors combine the best of a two-stage dry-running oil-free rotary screw type with a mobile compressor unit. This results in a high-performance, compact, oilless compressor that delivers maximum compressed air quality and capacity with unmatched flexibility.
To find out more, visit Glaston's website or to discuss oil-free compressions requirements, contact Glaston Compressor Services on 01695 510 10.
Company Profile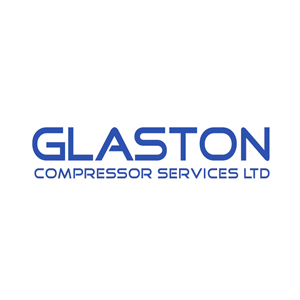 Glaston Compressor Services
Glaston Compressor Services is a supplier of high performance, energy efficient products including air compressors, nitrogen generators and compressed air filters.
Get the latest process industry news
Interested in receiving even more industry-leading news from Process Industry Forum delivered directly to your inbox? Then sign up to our free newsletter. Bringing you the latest news, trends, innovations and opinion from across the process industry, our exclusive newsletter gives you all the industry insights of the moment in one, easy-to-digest bulletin. Stay ahead of the competition with regular process industry news instalments from PIF.