Why choose Industrial Ethernet connectors from Murrelektronik?
Murrelektronik is a leading supplier of cables and connectors , with an almost infinite variety of cable types, colours and connector styles. The world leading cable and connector manufacturer offers the widest range of Industrial Ethernet connectors on the market for industrial networking applications. No matter if they're used in IP20 cabinet wiring, in a harsh industrial IP67 environment, or from the cabinet or the office world into the field - Murrelektronik has the cordset you need. In this article, PIF spoke to the connector experts about their extensive range of Ethernet solutions for industrial automation.
Murrelektronik's Industrial Ethernet connector range is one of the widest on the market today. Their cables can be produced in almost any length, with a choice of connector style (0°, 90°, 45°), and connector angle (left, right, up or down).
These factory tested combinations are available to order in quantities as small as a single piece, and offer the benefits of 360° shielding, to ensure reliable data transfer; space saving compact housing; and are available to meet Cat. 5, Cat. 5e, Cat. 6 and Cat. 6A specifications.
Benefits of protection classification IP67
The IP20 protection of Murrelektronik's standard RJ45 cabinet line connectors is suitable for office use. Ideal for use in the control cabinet, these connectors are available in a selection of colours for quick reference. However, for sensors and actuators within the field, for example, IP65/IP67 is preferable. High quality plug connections have to operate reliably against shock, vibration, humidity, EMC problems, temperature fluctuations and aggressive media.
Types of m12 industrial Ethernet connectors
M12 connectors provide multiple options within the industrial Ethernet range. Murrelektronik offers several different types of M12 industrial Ethernet connectors, depending on your application requirements. This includes the hybrid solutions of the Y-coded M12 round plug connector, the high-speed solutions of the X-coded M12 connectors and the reliability of the D-coded M12 connectors for aggressive environments.
Y-coded M12 round plug connector
Murrelektronik's Y-coded M12 round plug connector is a variant of M12 industrial Ethernet that allows for the transfer of power and signal together in a single connector. This hybrid innovation provides a bespoke connection solution for those looking to transfer, for example, 100Mbit/s whilst simultaneously providing 2 x 6A power connections.
X-coded M12 connector
Murrelektronik X-coded M12 connectors allow for reliable data transfer of higher-data quantities. Also available with a highly flexible PUR cable, X-coded M12 connectors are perfect for moving applications. Combined with RJ45 connections, the X-coded type of M12 Industrial Ethernet connector can connect the office and the field, and establish a consistent gigabyte communication.
D-coded M12 connectors
D-coded M12 connectors are high-quality plug connectors able to deliver reliable data transfer, even when faced with extreme industrial environments. This IP65/IP67 M12 industrial Ethernet connector is tamper proof, thanks to its pre-wired and moulded M12 connectors. Featuring 360° degree shielding, Murrelektronik D-coded M12 connectors also benefit from a 15-degree locking mechanism to protect against shock and vibration.
Murrelektronik industrial Ethernet connectors
Murrelektronik thoroughly test their industrial Ethernet connectors to guarantee their quality. Ensuring they are shock and vibration resistant, as well as meeting the Murrelektronik IP67 protection standard, they also make certain that no hazardous materials are used in their production and that they fully comply with RoHS requirements. Their connector products are electrically tested for high voltage, function, pinning and short circuits, and are available either off the shelf or customised to suit your specific application.
For more information about Murrelektronik's Ethernet connectors for industrial automation and control applications, or to speak to order your connectors, contact Murrelektronik today.
Company Profile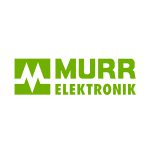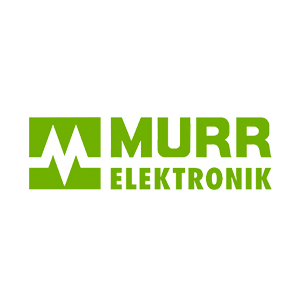 Murrelektronik Ltd
Stay connected with Murrelektronik. Murrelektronik is the UK arm of the world leading Murrelektronik GmbH, supplying connection technology to the engineering industry.
Get the latest process industry news
Interested in receiving even more industry-leading news from Process Industry Forum delivered directly to your inbox? Then sign up to our free newsletter. Bringing you the latest news, trends, innovations and opinion from across the process industry, our exclusive newsletter gives you all the industry insights of the moment in one, easy-to-digest bulletin. Stay ahead of the competition with regular process industry news instalments from PIF.