Uses for nitrogen gas in the pharmaceutical industry
Onsite nitrogen generation is a fundamental process within the pharmaceutical industry. This method of nitrogen generation is preferred due to its efficiency and cost savings. In this article, PIF spoke with the North West's leading supplier of compressed air systems and nitrogen generators, Glaston Compressor Services, to learn more about the benefits and uses of nitrogen gas.
What are the uses for nitrogen gas in the pharmaceutical industry?
From packaging to fire suppression in volatile environments, nitrogen gas has essential value within the pharmaceutical industry. The reason for the use of nitrogen gas is to sterilise products and keep them dry in order to improve their durability. It also assists in the reduction of oxygen levels where there is a serious risk of combustion.
Nitrogen gas generators have undergone a substantial technological advance in recent years. They now have the capability to provide purity levels equal to liquid nitrogen. As this was not achievable previously, nitrogen gas had been deemed inappropriate for use within the pharmaceutical industry. In light of these upgrades, this has since changed and nitrogen generators are now commonplace within pharmaceutical applications and businesses.
Why is the use of nitrogen gas good news for pharmaceutical manufacturers?
Because of the cost savings on production, the use of nitrogen gas allows businesses not to compromise on quality or efficiency. Prior to nitrogen gas being utilised for pharmaceutical applications, most manufacturers would use high-pressure cylinders. In comparison, these are not as safe to use as nitrogen generators and are much more complex to handle.
To convert gas from liquid, it takes a reasonable amount of energy, hence why nitrogen is only turned into liquid form for safe transport. With the short and long term cost savings available on installation, safer working environments for employees and the opportunity to be more eco-friendly, it comes as a surprise that more manufacturers are not opting to invest in onsite nitrogen generators for their plants.
Having liquid nitrogen delivered to your site is an outdated method of doing things. With nitrogen generation equipment, like the equipment which Glaston supplies to manufacturers in the pharmaceutical industry, it is an investment worth making. As the equipment is capable of paying for itself within 5 years, savings are estimated to be within the 40-80% region, based on current liquid nitrogen prices.
For more information about nitrogen generation equipment for the pharmaceutical and medical industry or for any of the other products that Glaston Compressor Services supply, visit the Glaston website.
Company Profile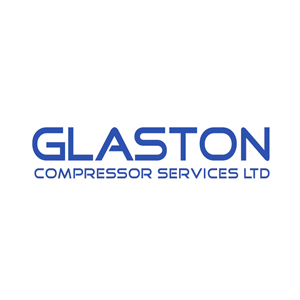 Glaston Compressor Services
Glaston Compressor Services is a supplier of high performance, energy efficient products including air compressors, nitrogen generators and compressed air filters.
Get the latest process industry news
Interested in receiving even more industry-leading news from Process Industry Forum delivered directly to your inbox? Then sign up to our free newsletter. Bringing you the latest news, trends, innovations and opinion from across the process industry, our exclusive newsletter gives you all the industry insights of the moment in one, easy-to-digest bulletin. Stay ahead of the competition with regular process industry news instalments from PIF.