Understanding industrial water treatment processes
Digitalisation is transforming industrial processes for the better. Process parameters can be measured and adjusted in real-time, whilst crucial field devices can be networked using Industrial Ethernet for optimal performance. For industrial water treatment processes such as reverse osmosis (RO), Bürkert's Type 8619 multiCELL transmitter and controller delivers reliable process control, precise measurements and maximum efficiency.
Industrial water treatment
Nowadays, industrial water treatment typically relies on membranes. As water passes through a membrane, impurities are captured and the clean water can then be reused for production processes or re-enter the water cycle. There are a range of industrial water treatments in use today and it's not unheard of for several of these processes to be used in conjunction for the best results.
Some of the most common industrial water treatment processes include UV light, ultrafiltration, nanofiltration, coarse filtration, ceramic filtration, water recycling units and reverse osmosis (RO). For the purposes of this article we're going to concentrate on how to optimise your reverse osmosis processes. With a little help from Bürkert and their intelligent components, it couldn't be more straightforward.
Reverse osmosis of process water
Reverse osmosis is a crucial method of industrial water treatment for the continuous production of pure media and concentrates. Perhaps best-known for its use in converting salt water into drinking water, reverse osmosis is highly dependent on the effective interplay of actuators and sensors.
Optimal monitoring of pressure conditions and flow rates facilitate efficient control and early detection of fouling, while conductivity measurements ensure that the desired water quality can be achieved. Digitalisation opens up even more possibilities for transparent and effective monitoring.
For instance, by integrating intelligent field devices at the control level, specific process parameters like yield, salt retention or pressure loss can be defined through the membrane stages to optimise efficiency. Bürkert has the ideal solution in the shape of the Type 8619 multiCELL transmitter/controller.
Multi-functional solution
The Type 8619 multiCELL is a multichannel, multifunction transmitter/controller for the connection of sensors that deliver raw signals for pH, ORP, conductivity and flow. Ideal for reverse osmosis systems, the multiCELL's sophisticated electronics ensure optimal control is achieved at all times with minimal intervention.
The multiCELL's diverse interfaces enable the integration of common flow, pH/ORP, chlorine and conductivity sensors directly in the control level via digital communication. In fact, the Type 8619 can be integrated into most Industrial Ethernet environments due to its full support of Modbus TCP, PROFINET or EtherNet/IP.
As you might expect from a manufacturer of Bürkert's prowess, they can provide complementary sensors and meters to create a turnkey RO solution. Their Type 8220 conductivity sensor, Type 8030 inline flow sensor and Type 8316 pressure transmitter marry up perfectly with the multiCELL to deliver reliable process control, precise measurements and maximum efficiency.
For more information, please contact Bürkert today.
Company Profile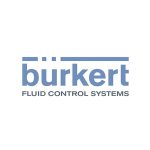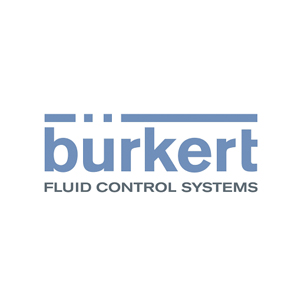 Bürkert Fluid Control Systems
Bürkert Fluid Control Systems is a world-leading manufacturer of control and measuring systems for fluids and gases.
Get the latest process industry news
Interested in receiving even more industry-leading news from Process Industry Forum delivered directly to your inbox? Then sign up to our free newsletter. Bringing you the latest news, trends, innovations and opinion from across the process industry, our exclusive newsletter gives you all the industry insights of the moment in one, easy-to-digest bulletin. Stay ahead of the competition with regular process industry news instalments from PIF.