Three women reveal why STEM is important to them
The shortage of Science, Technology, Engineering And Mathematics (STEM) talent in the UK reportedly costs businesses £1.5 billion a year in recruitment, temporary staffing, inflated salaries and additional training costs. Given this alarming shortfall, more clearly needs to be done to inspire the next generation of STEM students. PIF heard from three inspirational women working in the STEM sector who have themselves become role models.
STEM subjects have somewhat of an image problem. Perhaps they're not as "cool" as creative subjects. They've certainly been proven to be harder arts and humanities subjects. But, given that STEM careers are likely to garner the best graduate wages five years after graduation and the fact that real-world applications of STEM technology and theories can have a huge impact on our day-to-day lives, we think STEM subjects and careers deserve their time in the sun!
These three inspirational women turned their love of STEM subjects into careers, developing award-winning ideas, becoming ambassadors for their field, and forging a career path in what is still a predominantly male-dominated industry. Here are their stories…
Eleanor Wilson – STEM Awards 2019 Winner
Outright winner of The Telegraph's prestigious STEM Awards 2019 for her category-winning Healthcare Challenge proposal is 22-year-old Eleanor Wilson. The third-year Biochemistry student, who studies at Aberystwyth University, had the idea of using gene-editing techniques to diagnose tuberculosis (TB). Although rare in the UK, more than 95% of TB cases occur in developing countries, with carriers of HIV up to 30 times more likely to contract the disease. And yet, TB is harder to diagnose in HIV sufferers.
Rather than the traditional method of diagnosis, which focuses on the symptoms, Eleanor's innovative solution is to develop a portable diagnostic device equipped with gene-editing technology that would give a visual indication of the disease's presence – in a similar fashion to a pregnancy test. "You don't need trained laboratory staff or facilities to administer it, it's easily transportable and relatively cheap," Eleanor told The Telegraph. "For rural settings, you could transport multiple kits via drones."
Eleanor was inspired by the idea that her device could ultimately go on to save lives. "I really enjoyed being able to run free with my imagination on this process," Eleanor said in her winner's video. "Going and looking at ideas and bringing them together into something completely new and sticking with it and refining it. STEM is important to me because the challenges we face today as a planet will be solved through the use of STEM – and I want to be there."
Frida Nzaba – STEM Ambassador
Frida Nzaba is a manufacturing engineer at Rolls Royce. As a Rolls Royce STEM Ambassador Frida visits primary schools to talk to young students about science, technology, engineering and mathematics. Part of this experience is delivering fun activities, like building mini-engines and showing the kids how they work. All of which is intended to inspire the next generation of future engineers.
"The coolest part of my job is I get to see real engines so close up because when you're flying you wouldn't be able to get close to a fan, you wouldn't be able to get close to the fan case. So that's what I enjoy. On my current placement I get to go through the manufacturing instructions and look at ways of making the manufacturing instructions better, more efficient, and looking at how we can do better processes," said Frida, speaking on the Rolls Royce YouTube channel.
"What inspired me to study a STEM subject is you're solving real-life problems, you're not just doing basic maths and it's got an application. The fact that engineering has an application. My proudest moment so far is in 2013 I won BTEC Engineering Student of the Year, so that motivated me to join Rolls Royce and know that I'm capable of being a good engineer."
Emma Shanks – STEM Ambassador
Emma Shanks is a Research Scientist in the Noise and Vibration Team at the Health and Safety Laboratory in Derbyshire. She is one of more than 30,000 STEM Ambassadors, from more than 2,500 different employers, who volunteer their time, enthusiasm and experiences to encourage and inspire young people to progress further in science, technology, engineering and mathematics (STEM) subjects.
Through a range of activities, including presentations, mentoring and careers talks, STEM Ambassadors play an essential role in inspiring the next generation with the world of STEM subjects and careers. The STEM Ambassadors scheme is the brainchild of STEM Learning, the largest provider of education and careers support in STEM subjects. They work with schools, colleges and other providers to inspire young people across the UK.
"I like being an ambassador because I can give something back to the school system that perhaps the school system doesn't provide or is unable to provide due to its various restrictions," said Emma on the STEM Ambassador YouTube channel. "I benefitted from having fantastic physics and maths teachers at school and I'd like to think I can have an imprint on maybe just one child in the same way they imprinted on me.
If you've been inspired by these three inspirational STEM Ambassadors and you'd like to find out more about science, technology, engineering and mathematics, and the career paths these subjects can take you on, visit www.stem.org.uk.
Company Profile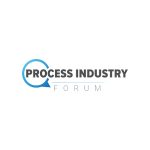 Process Industry Forum
The leading online technical resource centre for the Process Industry.
Get the latest process industry news
Interested in receiving even more industry-leading news from Process Industry Forum delivered directly to your inbox? Then sign up to our free newsletter. Bringing you the latest news, trends, innovations and opinion from across the process industry, our exclusive newsletter gives you all the industry insights of the moment in one, easy-to-digest bulletin. Stay ahead of the competition with regular process industry news instalments from PIF.