The Seven Engineering Wonders of the 21st Century Modern World – as voted by young engineers
When many of us think of examples of engineering work, we automatically think of famous constructions such as Big Ben and the Eiffel Tower. We rarely consider the other innovations that have been produced, due to the sheer breadth and scope of the engineering world. PIF investigated the following list, put together by the 'This is Engineering' campaign (at the Royal Academy of Engineering), which identifies the possible Seven Wonders of the 21st Century Modern World that are often overlooked as triumphs of the engineering sector.
Gore-Tex Fabric
Gore-Tex Fabric is universally known for being a sustainable, waterproof fabric that is often used for sports and outdoor clothing and footwear. This is mainly because it is has been cleverly engineered to repel water whilst allowing perspiration to pass through. Gore-Tex Fabric is extremely robust, durable, protective, and comfortable which makes it a very popular product. Not only is Gore-Tex a modern day wonder, but is also a prime example of how most people won't realise that engineering played a big part in designing and creating it.
Hawk-Eye
Hawk-Eye is a computer software system that is utilised in numerous sports such as tennis, rugby, basketball, badminton, and volleyball. It is used as a way of visually tracking the movement and trajectory of a moving ball during a game. This kind of software has become a modern day blessing for many sport committees, since it has proven to be extremely useful in capturing effective game-play and aiding important decisions.
Dolby Atmos
Dolby Atmos is the impressive surround sound technology that is frequently used in cinemas, allowing you to completely immerse yourself in a surround sound bubble. By utilising audio objects and overhead speakers, Dolby Atmos is able to create powerful moving sound, which provides viewers with a more immersive cinematic experience. The creation of Dolby Atmos would not have been possible without the intuitive work of the engineers involved.
iPhone
The launch of the iPhone in the 21st Century completely revolutionised mobile communications in our modern day world, and is a prime example of an engineering triumph that is often overlooked by people. iPhones introduced us to the world of apps and access to the internet right in our pockets- something that now we have adapted ourselves and our lives around.
YouTube
When YouTube was launched in 2005, no one could have predicted the impact it would have on digital videos and distribution. YouTube completely revolutionised the concept of streaming videos from one device to another, and has paved the way for services such as NowTv and Netflix. Since being obtained by Google, YouTube has now added 360-degree video, virtual reality, and live streaming to their ever growing list of services - all of which is possible due to the clever engineers that operate behind the scenes.
3D printed bone implants
One of the more recent engineering wonders is the development in 3D-printing technology. This technology is being used to create, out of ceramics that are similar to natural bone, custom-made structures that new bone can grow around. Additionally, these 3D-printed bone implants are bioactive, which means that they are able to encourage the growing bone to integrate with the implant. This new technology is already being implemented in the medical industry such as during surgery on the jaw and face, which will improve many situations for patients who require the implants.
Clean water
Simply put, clean, sanitary water makes the difference between life and death. Shockingly, one in six people around the world still do not have access to clean, safe water. While it has been standard practice for engineering to be used to provide clean water in developed countries for centuries, engineering innovation continues to work on water sanitation, distribution, and treatment.
Here at PIF, we always like to investigate studies and research into unusual matters in the engineering world, and we found this investigation to be particularly interesting! Hopefully this study will provide people with a new perspective on engineering and just how much of an impact it has on our everyday lives.
Company Profile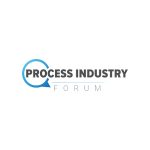 Process Industry Forum
The leading online technical resource centre for the Process Industry.
Get the latest process industry news
Interested in receiving even more industry-leading news from Process Industry Forum delivered directly to your inbox? Then sign up to our free newsletter. Bringing you the latest news, trends, innovations and opinion from across the process industry, our exclusive newsletter gives you all the industry insights of the moment in one, easy-to-digest bulletin. Stay ahead of the competition with regular process industry news instalments from PIF.