Precise flow measurements for cash flow benefits
If you process multiple products at a single plant, quantity counts. Every day food and beverage manufacturers face an uphill battle against wastage. Litres of product are lost after every batch process, as cleaning agent washes out any remaining media from the pipeline. Which is where a flowmeter that quickly detects the media changeover can make everything – including your profits – flow as it should; with minimal waste and maximum efficiency.
Flow measurements demand flowmeters that are compatible with a range of liquids. Despite the fact that electromagnetic flowmeters (EMF) can be used to measure the flow of various liquids, they require additional sensors wherever media changeovers come into play. Coriolis flowmeters are another viable alternative, albeit a cumbersome, heavy and expensive one.
The Bürkert FLOWave flowmeter provides a purpose-built solution that is not only compact and cost-effective, but also meets the highest hygiene standards.
The game-changing FLOWave SAW flowmeter
FLOWave uses patented Surface acoustic wave (SAW) technology, harnessing the type of waves that occur naturally due to seismic activity, to dispense with the various sensor elements typically found within the measuring tube. The benefits of this inline flow measurement technique are manifold; zero leaks or maintenance requirements, easy cleaning, no material incompatibility, and no pressure drop.
As well as measuring the flow rate, FLOWave also measures the temperature, density factor, and acoustic transmission factor of your liquids. All of which make it incredibly efficient at detecting media changeovers with speed and precision. As a temperature compensated measured value, the density factor is continuously monitored. Accordingly, any change in media is promptly identified by FLOWave.
Benefits of the Bürkert FLOWave 8098
Maximum precision – FLOWave measures volume flow to an accuracy of 0.4 % of the measured value and does so independently of the medium's conductivity. It also measures temperature to an accuracy of ≤ 1 °C.
Incredibly hygienic – With FLOWave there are no sensors in the measuring tube to come into contact with the medium. Flow is therefore measured under completely hygienic conditions (ASME BPE, 3A and EHEDG).
Future-proof – FLOWave flowmeters use Bürkert's "Efficient Device Integration Platform" (EDIP) to simplify handling and integrate them quickly into an existing fieldbus system.
Easy installation – The compact and lightweight FLOWave fits every system and is easy to install. A FLOWave device with a two-inch pipe size weighs just 3.4 kg compared to a Coriolis flowmeter that is closer to 70 kg.
Increased productivity – The "Density Factor" function detects fluid changeovers quickly and simplifies the separation of production steps. This increases productivity while reducing waste and costs.
Constant processes – The "Acoustic Transmission Factor" function detects bubbles, particles or solids in the liquid. This enables rapid interventions if defined process variables are exceeded or undercut.
Easy operation – A high-resolution 2.4" display offers freely definable measured value designations, the optional display of one to four measured values, a trend curve, and the parameterisation interface enables an individually coordinated display. The Wi-Fi module also allows remote access to measurement parameters via web browser.
For more information about the Bürkert FLOWave flowmeter, or to discuss any of our products or services in more detail, please contact the Bürkert UK sales team today on +44 (0) 1285 648 720 or email sales.uk@burkert.com.
Company Profile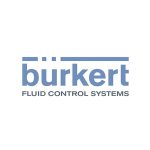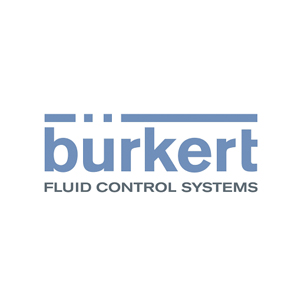 Bürkert Fluid Control Systems
Bürkert Fluid Control Systems is a world-leading manufacturer of control and measuring systems for fluids and gases.
Get the latest process industry news
Interested in receiving even more industry-leading news from Process Industry Forum delivered directly to your inbox? Then sign up to our free newsletter. Bringing you the latest news, trends, innovations and opinion from across the process industry, our exclusive newsletter gives you all the industry insights of the moment in one, easy-to-digest bulletin. Stay ahead of the competition with regular process industry news instalments from PIF.