Power systems from Murrelektronik
From power distribution modules to current monitoring systems and UPS systems; Murrelektronik has an extensive range of products that control power in the cabinet. In this article, PIF spoke to Murrelektronik to break down each of the power supply units available, highlighting their functionality and advantages. Whether you require basic power or a premium system, Murrelektronik has the product for you.
What are the different types of power supply units available from Murrelektronik?
At Murrelektronik, there are many different types of power supply units available, all sporting their own individual advantages. With the Emparro range, Eco-Rail-2, the MICO range and Evolution, every aspect of power, both in the cabinet and in the field, is covered.
Eco-Rail-2
The Eco-Rail-2 is the new and improved Eco-Rail that focuses on the basic, yet essential elements of power supply. This power supply unit functions as a practical, flexible and cost-effective power supply solution. With five variants of power available, ranging from current rating of 1.3 to 20A, there is a unit for every application.
Emparro
The Emparro family covers every range of power supply, from UPS systems to power supply units for use in the field. The original Emparro, however, sits at the top of premium power supply with an efficiency rating of up to 95%. Below, we highlight two other Emparro products available from Murrelektronik.
Emparro ACCUcontrol
The Emparro ACCUcontrol is the ultimate embodiment of reliable UPS (Uninterrupted Power Supply) system. This new member of the Emparro Power Supply family is a truly industrialised battery back-up system with easy to use diagnostics, temperature controlled battery charging to extend battery life and the option to connect to an HMI via a mini USB connector.
Emparro67 Hybrid
The Emparro67 Hybrid power supply unit's advantages revolve around its installation in the field instead of the cabinet. Able to withstand extreme conditions due to its IP67 rating, this power supply reduces energy costs and power loss because it can be installed next to the load. The Emparro67 Hybrid offers advanced diagnostics that can be connected to the automation system via IO-Link.
MICO
The MICO family is made up of an extensive range of different types of power supply units. Below, we highlight the advantages of the units that sit at both ends of the power spectrum.
MICO Pro
Firstly, we have the MICO Pro, a premium current monitoring system that adapts to the requirements of your application. Choose from 1, 2 or 4 output channels and combine whatever channels necessary. This innovative design from Murrelektronik allows you to replace and readjust channels to achieve the level of protection you need.
MICO Basic
At the other end of the power scale is the MICO Basic. Basic power systems allow for straight to the point power supply. Simply put the MICO Basic monitors, detects and reacts. It shuts down short-circuiting channels as soon as is necessary, avoiding excessive power loss. This intelligent power distribution module is essential for applications that require a lot of sensors and actuators to be monitored.
Evolution
The Evolution power supply unit functions efficiently and powerfully despite its compact size. The main advantages of the Evolution include its extreme reliability, short start-up time and wide temperature range of -25°C to 70°C.
Power supply units from Murrelektronik
For further information about any of the Murrelektronik power systems, including power supply units and UPS systems, contact the Murrelektronik technical team today.
Company Profile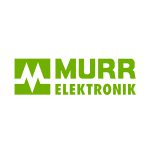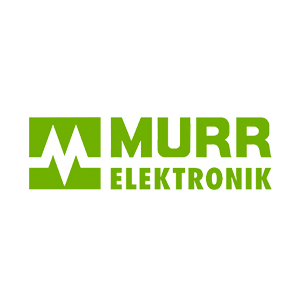 Murrelektronik Ltd
Stay connected with Murrelektronik. Murrelektronik is the UK arm of the world leading Murrelektronik GmbH, supplying connection technology to the engineering industry.
Get the latest process industry news
Interested in receiving even more industry-leading news from Process Industry Forum delivered directly to your inbox? Then sign up to our free newsletter. Bringing you the latest news, trends, innovations and opinion from across the process industry, our exclusive newsletter gives you all the industry insights of the moment in one, easy-to-digest bulletin. Stay ahead of the competition with regular process industry news instalments from PIF.