Power Management Systems for 48 V DC Applications
Is it any wonder that 48 V DC power management systems from Murrelektronik continue to surge in popularity? Not only can they produce double the power with the same current, and hence offer a more economical solution. They can also do all that with less cabling.
It is becoming increasingly popular for industry to employ 48 V DC switch mode power supplies because they offer an economic solution for applications that transmit power over long distances. Not only because they can transmit twice the power with the same current, but also because smaller cross-section cables can be used for that power.
Murrelektronik offers an integrated power management system (power supplies, buffer modules and electronic current monitoring) for 48 V DC applications. As if to illustrate that their primary focus is on maximum machine uptime, Murrelektronik is currently the only company that offers a 48 V DC integrated power management system.
Types of power supply unit
Power Supplies are the core of the system. Evolution+ power supply units are designed for 3-phase applications with output currents of 5, 10, and 20 A. While Emparro 48 V is the right solution for single-phase applications with output currents of 2.5, 5, and 10 A.
Emparro Cap 20/48 bridges voltage drops and complements the system. This buffer module ensures stable, industrial processes. MICO+ 48 V is the final piece of the system. This four channel electronic current monitoring module makes sure that only the affected channels are switched off in the event of short circuits or over-loads regardless of cable length.
48 V DC power supply units
Korina Parker, Marketing Manager for Murrelektronik, said: "48 V DC power management systems are on the rise. They are being used in a growing number of industries including renewable energy, rail, electrical sub-stations, process control applications, lighting systems for office buildings and in Food and Beverage.
"Murrelektronik is leading the way in this field. We are constantly striving to develop new technologies that will benefit our customers and our unique 48 V DC integrated power management system is a shining example of that commitment.
"Our extensive range of power supply units and buffer modules are specifically designed to provide the best possible performance, with the added bonus of cost efficient power output. We are confident that this growing area of power management systems will continue to rise in popularity for a long time to come," she added.
For more information, please visit www.murrelektronik.uk. To speak to a Murrelektronik adviser today, call +44 (0)161 72831-33 or email sales@murrelektronik.co.uk.
Company Profile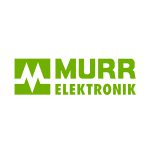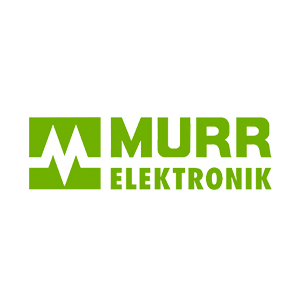 Murrelektronik Ltd
Stay connected with Murrelektronik. Murrelektronik is the UK arm of the world leading Murrelektronik GmbH, supplying connection technology to the engineering industry.
Get the latest process industry news
Interested in receiving even more industry-leading news from Process Industry Forum delivered directly to your inbox? Then sign up to our free newsletter. Bringing you the latest news, trends, innovations and opinion from across the process industry, our exclusive newsletter gives you all the industry insights of the moment in one, easy-to-digest bulletin. Stay ahead of the competition with regular process industry news instalments from PIF.