Parker Hannifin's next generation CO2 quality incident protection system
For the beverage industry, high-quality and safe CO2 is a prized asset when it comes to carbonating drinks products. Parker Hannifin's next generation of PCO2 Quality Incident Protection Systems offers a failsafe asset monitoring solution to ensure the highest quality CO2 for beverage manufacturers. PIF found out more about Parker's latest innovation.
Parker Hannifin, the global leader in motion and control technologies, has been the trusted partner for bottling plants across the globe for more than 20 years. Their Gas Separation and Filtration Division (GSFE) recently announced the launch of the next generation PCO2 Quality Incident Protection Systems.
Cost-saving and contamination-free CO2
In applications requiring high-quality CO2, Parker's next generation PCO2 system offers an improved design that delivers contamination-free CO2. The new system's single-man service operation feature has the potential of a reduced cost of ownership of more than 35% over a ten-year operational period, through reduced aftermarket procurement.
Subsequently both third party maintenance labour costs and production downtime decline with a potential cost savings up to 50%. Parker continually delivers robust and reliable CO2 quality incident protection systems, which have provided peace of mind for customers bottling carbonated beverages including soft drinks, sparkling mineral waters and beers.
State-of-the-art adsorbent technology
The next generation PCO2 systems' new cartridge is constructed using the latest adsorbent technology, resulting in an extended service life cycle with twelve-month service intervals. The reduced system height results in an improved ease of access to the redesigned manifold with a simplified installation and maintenance procedure.
The new and improved sealing mechanisms cut the possibilities of leaks, while a further design improvement includes new corrosion-resistant feet. The new system has been designed to ensure that CO2 gas cannot be processed in the event that the adsorbent cartridges are not fitted. This additional safety measure ensures that the system operates correctly and CO2 gas is delivered at the required high quality, beverage-grade standard.
The beverage industry's preferred choice
Parker PCO2 Carbon Dioxide Quality Incident Protection Systems offer a comprehensive solution to preserve and guarantee the quality of gaseous carbon dioxide used in sparkling beverages. Using multi-layer adsorbant technology, their PCO2 range is suitable for flow rates between 181 to 4354 Kg/h at 24 bar g (400 to 9600 Lb/h @ 350 psi g) for plant-scale protection.
Operating as a quality incident protection, removing a wide range of potential carbon dioxide impurities, Parker's system guarantees the gas quality so it remains within industry and company guidelines. It therefore prevents detrimental consequences to the finished end beverage, producer's reputation and their bottom-line.
Approved and recommended by the major global brand leaders, the Parker PCO2 is the beverage industry's preferred choice and is installed in over 150 countries worldwide.
Features and benefits of the Parker PCO2
Parker PCO2 Carbon Dioxide Quality Incident Protection Systems offer the following features and benefits:
Comprehensive six-stage technology.
12-month maximum cartridge life.
Low maintenance.
Built-in safety features.
Simple installation and compact design.
Materials independently verified to comply with FDA regulations.
Conforms to global compliance and legislation.
For more information, visit www.parker.com/PCO2
Company Profile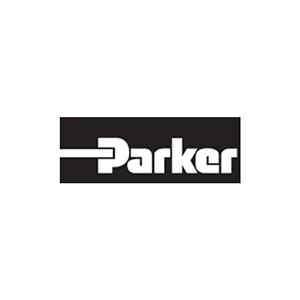 Parker Hannifin SSD Drives Division Europe
We add value to our customers' applications from many different angles with our comprehensive range of AC & DC drive products and services, and our focused engineering capabilities.
Get the latest process industry news
Interested in receiving even more industry-leading news from Process Industry Forum delivered directly to your inbox? Then sign up to our free newsletter. Bringing you the latest news, trends, innovations and opinion from across the process industry, our exclusive newsletter gives you all the industry insights of the moment in one, easy-to-digest bulletin. Stay ahead of the competition with regular process industry news instalments from PIF.