How oil-free compressors can help improve pharmaceutical manufacturing processes
In this article, PIF spoke with Glaston Compressor Services to learn more about oil-free compressors and their importance within the pharmaceutical industry. Often the go-to solution for generating a high purity compressed air supply for pharmaceutical processes, we discover what it is about these air compressor types that enables both compliances with strict industry guidelines and optimal performance for hygienic-sensitive operations.
Oil-free compressors for the pharmaceutical industry
To find out more about how and why oilless compressors are used within the pharmaceutical industry, we sat down with Michael Douglas of Glaston to learn more about what it is about oil-free compressors that make than such an in-demand solution for pharmaceutical operations.
"Pharmaceutical applications require a supply of compressed air which is extremely clean and dry, as well being free from oil and other contaminants", explains Michael. "To achieve high air purity levels, compressors must offer specialist air treatments and adhere to industry regulations to ensure debris, particulates and oils are removed, hence the need for an oilless compressed air system".
"Oil-free compressors are used in a variety of pharmaceutical applications, from conveying capsules and packaging to providing factories with a steady supply of clean, breathable air", continues Michael. "Oilless compressors are vital components to pharmaceutical industry processes, particularly when it comes to manufacturing medicines, capsules and other consumable products. As these products must be of the highest purity, the inclusion of oil-free air compressors ensures production remains free from contamination. As such, they will be used to contribute towards increased purity for tablet production, lowering rejection rates for packaging applications and reducing possibilities of contamination within automated production lines".
HPC oil-free compressors for the pharmaceutical industry
As UK official distributors for HPC Compressors, Glaston can provide businesses throughout the North West of England with their complete range of high-quality oil-free compressors. HPC KAESER oilless compressors are capable of delivering 100% oil-free compressed air and high performance within even the most demanding operating conditions. Glaston supplies a variety of economical, cost-effective HPC oil-free compressors, suitable for use within the pharmaceutical industry. For additional functionality, Glaston can also provide HPC oil-free compressors that have been integrated with i.HOC compressed air dryers in order to guarantee a compressed air supply that is completely oil-free.
To find out more about oil-free compressors, visit Glaston's website.
Company Profile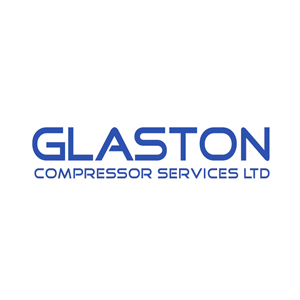 Glaston Compressor Services
Glaston Compressor Services is a supplier of high performance, energy efficient products including air compressors, nitrogen generators and compressed air filters.
Get the latest process industry news
Interested in receiving even more industry-leading news from Process Industry Forum delivered directly to your inbox? Then sign up to our free newsletter. Bringing you the latest news, trends, innovations and opinion from across the process industry, our exclusive newsletter gives you all the industry insights of the moment in one, easy-to-digest bulletin. Stay ahead of the competition with regular process industry news instalments from PIF.