New Bürkert Type 8763 pressure controller offers closed-loop control in time-pressure dosing applications
Bürkert's Type 8763 pressure controller offers the ultimate closed-loop control in low-flow time-pressure dosing applications. Boasting exceptional pressure regulation and short reaction times, the Bürkert Type 8763 delivers repeatable and accurate dosing of liquids in the µl range and is designed to integrate easily into your Fieldbus network. PIF found out more about this innovative new device.
Bürkert Type 8763 pressure controller
Time-pressure dosing is an essential process for achieving reliable laboratory measurement results, enabling operators to deliver precise and adjustable dosing volumes over a designated period of time. Typically, time-pressure dosing applications involve a medium that is stored within a pressurised tank, which is then transported to a dosing needle by means of a valve.
Time-pressure dosing is commonly employed for the reliable dosing of liquids across a wide range of application areas, including lab analysis, process filling and vending. Should those fields of application require minute dosing quantities with a minimal pressure difference between dosing cycles, Bürkert has developed the perfect solution: the Type 8763 pressure controller.
Fast and precise Bürkert pressure controller
Designed specifically for low-flow, small dosing quantities, the Type 8763 Bürkert pressure controller offers the dual benefits of short reaction times and precise pressure regulation. Subsequently, downtimes and rejects at the beginning of dosing cycles are completely eradicated.
This type of pressure controller adds an additional level of precision and accuracy that a valve alone simply cannot achieve, thanks to an integrated pressure sensor that measures the actual pressure and transmits it with an accuracy of ≤0.25 % FS and a reaction time of less than 25 ms.
The Bürkert Type 8763 also provides easy access to parameters and diagnostic data, thanks to an intuitive digital interface. This makes changing settings mid-way through a dosing application both quick and easy. From simple filling systems to cutting edge machines for genetic analysis and synthesis, the Type 8763 provides the ultimate solution for reliable and repeatable dosing.
The device can be operated either using büS or CANopen, as well as using an analogue control signal with some restrictions. The freely available Bürkert Communicator software enables operators to configure, parameterise and run diagnostics on the Type 8763 directly from their PC.
Time-pressure dosing products from Bürkert
Bürkert provides a wide range of products designed for time-pressure dosing applications. From the Type 8763 pressure controller to fast-switching, durable and compact valves, the fluid control experts have the essential tools needed for any dosing application. Besides individual products, Bürkert also has the expertise and experience to develop bespoke system solutions.
With all that in mind, Bürkert recommends combining the Type 8763 with the following Bürkert devices for optimal results:
Type 6712 – Famed for its low switching noise and excellent cleanability, the Type 6712 Whisper Valve is designed for fluidic "point-of-care" applications, like dialysis, and "point-of-use" applications, such as pipetting arms in biological analysis.
Type 6724 – The Type 6724 Whisper Valve delivers super-fast, near-silent switching with < 20 dB (A) and very low power consumption. This compact 8.9 mm wide valve also offers excellent chemical resistance and cleanability.
Type ME43 – The Type ME43 fieldbus gateway is the central control unit for Bürkert valves, sensors, mass flow controllers and displays based on their Efficient Device Integration Platform (EDIP) and is capable of handling up to 128 input and 128 output variables.
Type 6650 – At a mere 4.5 mm wide, the Type 6650 flipper solenoid valve sets new standards in miniature solenoid valves. This plucky little valve offers precise dosing, good rinsing capabilities and is suitable for applications involving aggressive chemicals.
Features and benefits of the Type 8763
In summary, the Type 8763 pressure controller offers the following features and benefits:
Repeatable and accurate dosing of liquids in the µl range.
Response time in milliseconds and active pressure relief for optimum control.
Digital communication for easy integration into your Fieldbus network.
Extended functionality through additional sensor input and actuator output.
Active vent valve to minimise consumption of costly carrier gas.
For more information, please contact Bürkert today.
Company Profile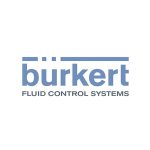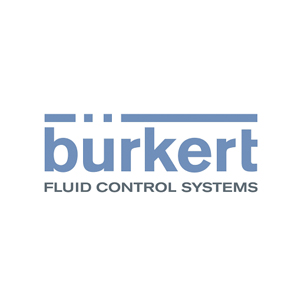 Bürkert Fluid Control Systems
Bürkert Fluid Control Systems is a world-leading manufacturer of control and measuring systems for fluids and gases.
Get the latest process industry news
Interested in receiving even more industry-leading news from Process Industry Forum delivered directly to your inbox? Then sign up to our free newsletter. Bringing you the latest news, trends, innovations and opinion from across the process industry, our exclusive newsletter gives you all the industry insights of the moment in one, easy-to-digest bulletin. Stay ahead of the competition with regular process industry news instalments from PIF.