Murrelektronik's M8 and M12 torque wrenches
In this article, PIF looks into the benefits of using a Murrelektronik torque wrench to keep your connectors safe and secure. We explore the various models available, including M12 Torque wrenches and M8 Bolt Torques, which can be used in a number of different industrial applications.
Tightening connectors by hand is no fun, often resulting in sore fingers and a high risk that the connections will get damaged. This poses a major risk in the industrial field, especially in IP67 applications. If connections aren't correctly sealed, you can expect to incur a lot of additional maintenance work and costs in the long-run.
Buying a torque wrench
Are you looking for a reliable tool that will ensure your connectors are tightened to the exact degree intended? Murrelektronik has the perfect solution, which enables you to tighten connectors securely, precisely and simply. Murrelektronik have both M12 bolt tightening torques and M8 bolt torques available.
Their range of torque wrenches come in six distinctive sizes:
• M8 torque for M8 bolt
• M8 Food & Bev.
• M12 torque for M12 bolt
• M12 Food & Bev.
• M23
• 7/8"
How a torque wrench works
To use a Murrelektronik torque wrench in the correct way, you simply turn the wrench until you hear a clicking noise, which provides visual and auditory safety. This will ensure long-term security and a consistent connection with IP67 protection. By using a torque wrench, you make sure that the connections are perfectly tightened with a pre-defined torque and the installation is simplified, even in spaces that are difficult to reach.
Further benefits of using a torque wrench include:
• Preset torque, which is factory calibrated for a properly sealed connection.
• Prevent damage to the connection from over or under tightening
• Easy to use – even on a fully connected distribution box.
• No more sore fingers.
• Replacement blades available.
• Over 30,000 designs, cable lengths and cable qualities.
• Extensive inventory means fast delivery.
• Speedy production of all combinations imaginable.
• Sealed according to IP67 or IP69K.
• 100% tested.
• Delivery from one piece order quantity.
• Hex screw with integrated hex thread.
Contact Murrelektronik today
Speak to a Murrelektronik adviser today about all your torque wrench requirements by calling +44 (0)161 72831-33 or email sales@murrelektronik.co.uk. For more information, please visit www.murrelektronik.uk.
Company Profile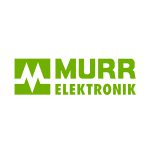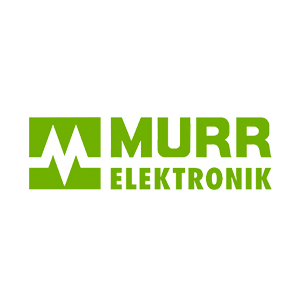 Murrelektronik Ltd
Stay connected with Murrelektronik. Murrelektronik is the UK arm of the world leading Murrelektronik GmbH, supplying connection technology to the engineering industry.
Get the latest process industry news
Interested in receiving even more industry-leading news from Process Industry Forum delivered directly to your inbox? Then sign up to our free newsletter. Bringing you the latest news, trends, innovations and opinion from across the process industry, our exclusive newsletter gives you all the industry insights of the moment in one, easy-to-digest bulletin. Stay ahead of the competition with regular process industry news instalments from PIF.