Murrelektronik XTREME distribution boxes and connectors are ideal for harsh environments
Murrelektronik XTREME distribution boxes and connectors are ideal for harsh environments, providing pre-wired solutions for mobile applications that can save a great deal of installation time in the long-run. Here, PIF runs through the features and benefits of the Murrelektronik XTREME family of products.
Parched fields with swirling dust. Icy streets treated with salt. Wet soil where tractors fight with the mud and dirt. All are demanding environments where heavy equipment has to deal with a variety of conditions.
Products used in mobile applications are exposed to wide temperature fluctuations and UV light. They are pelted by dust, treated with high pressure water (IP66K) and cleaners (IP69K) and sometimes they are even immersed (IP68). They also have to withstand vibration and oils.
In short, they have to meet the most extreme requirements. To this point, single wire connections have been used in the construction of heavy equipment. This means many individual parts (cables, cable ties, ferrule ends) have to be connected by hand, big cable ducts are required and keeping it all tightly sealed is a permanent problem.
To solve these problems, Murrelektronik offers modular, pluggable solutions – known as the XTREME series – for mobile applications that are similar to those used in machine building. The idea being that, by using pre-wired connection cables and distribution boxes, you can save a lot of installation time.
Murrelektronik XTREME distribution boxes and connectors
The XTREME Family is made up of:
M12 XTREME
All metal parts on these rugged connection cables are made of corrosion resistant stainless steel. The hex nut works with Murrelektronik's torque wrench, so you can ensure correct connections. An axial and radial locking mechanism, along with an innovatively shaped gasket, also ensures stable connections even with vibration. While the rugged PUR cable jacket is flexible and wear-resistant and the black material is resistant to UV light.
MSUD XTREME
This valve connector is for extremely demanding conditions. The valve plugs are completely moulded and absolutely sealed. The silicon gasket doesn't get brittle and it is fixed in such a way that it cannot get lost. The screw is made of stainless steel and the jacket material is PUR. The valve plugs are equipped with an LED status display. The valve connectors include integrated suppression components.
MVP XTREME
This impact-resistant and fully potted Murrelektronik distribution box features plastic housing that is resistant to UV light. The threaded connections are made of stainless steel and ultra bright LEDs make it easy to recognize the operating state. MVP XTREME has eight M12 ports that can transfer either one or two signals. The moulded PUR homerun cables are suitable for C-track applications and available in lengths from three to 30 metres.
For more information, please visit www.murrelektronik.uk.
Company Profile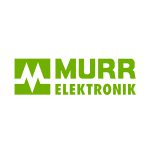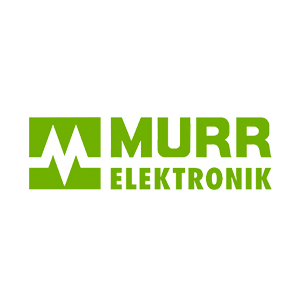 Murrelektronik Ltd
Stay connected with Murrelektronik. Murrelektronik is the UK arm of the world leading Murrelektronik GmbH, supplying connection technology to the engineering industry.
Get the latest process industry news
Interested in receiving even more industry-leading news from Process Industry Forum delivered directly to your inbox? Then sign up to our free newsletter. Bringing you the latest news, trends, innovations and opinion from across the process industry, our exclusive newsletter gives you all the industry insights of the moment in one, easy-to-digest bulletin. Stay ahead of the competition with regular process industry news instalments from PIF.