Murrelektronik technology used in the food industry
The food industry places extreme demands on plant and machinery, from processing through to packaging. Murrelektronik uses forward-thinking technologies that are essential to meet the growing demands for flexibility and modularity. And, thanks to the use of IO Link-compatible sensors and actuators, food processing equipment and utensils have taken a big step in the right direction. Here, PIF discusses what impact Murrelektronik has in the food industry.
Why the food industry is important
The food industry has many functions and sectors. It is a hugely diverse industry that is made up of several important components that work to serve the supply, consumption and catering of food products and services nationwide. Of course, food is an essential part of our lives, so the way it is grown, processed and transported is vitally important.
The food industry is serviced worldwide by Murrelektronik. This power-house manufacturer now boasts 24 branch offices and many international distributors. The company employees more than 2,000 people and manufacturers 42,000 different products – many of which are designed specifically for use within food processing and packaging.
Food processing equipment and utensils
Cost of components can be affected by the increasing demands on hygienic design. Murrelektronik counteracts this development with modern installation concepts with decentralized IO modules or passive distributors. For these applications and many other situations, Murrelektronik offers solutions that are ideally adapted to the requirements of the food industry.
In food industry sectors that are considered 'dry zones', such as packing and storing, Murrelektronik provides various components that have a quick and problem-free installation. MVK Metal Safety fieldbus modules use a yellow indicator to let you know that the module is safe to use. Perfect for use with carton erector machines and shrink tunnels, where machine safety is critical, this industrial fieldbus module allows for installations to meet Safety Integrity Level 3 (according to IED 61508 and IEC 62061) and Performance Level e (according to EN ISO 13849-1).
There are various zones to consider within the food industry, and Murrelektronik has found a way to service them all – including some award-winning components with ahead-of-the-game technology.
Dry zones
Murrelektronik food processing equipment and components:
• Cube67 *Award Winner*
• IO-Link Analogue Adapter
• Exact12
• MVK Metal Safety
• Modlink MSDD
• Modlight70
Wet zones
Murrelektronik food processing equipment and components:
• Cube67 *Award Winner*
• V2A M12 Mosa with IDC technology
• MSUD valve plug connector
• MAS168
• Emparro67 Hybrid
Food contact zones
Murrelektronik food processing equipment and components:
• M12 flange connectors
• M12 plastic connector with V4A knurled screw, straight and 90 degree
• V4A connector M12 straight and 90 degree
• M12 F&B PP line in hygienic design

Trusted partner in the food industry
Murrelektronik has been serving the food industry for more than 25 years. The company has an expert knowledge of food manufacturing requirements and understands how the food processing industry works. As such, Murrelektronik manufactures hundreds of products to meet high criteria that is suitable for this industry.
A trusted partner in food processing, Murrelektronik supplies solutions for electrical installations to the food and beverage area that is designed to reduce downtimes and improve safety for operators and machines. The company prides itself on maintaining a hygienic design throughout every component – something that is key within this sector. Modern installation concepts work alongside existing solutions within the food processing sector, so that production is smooth, efficient and forward-thinking.
For more information, contact Murrelektronik today.
Company Profile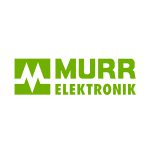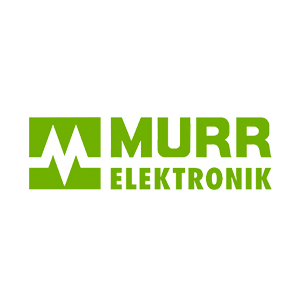 Murrelektronik Ltd
Stay connected with Murrelektronik. Murrelektronik is the UK arm of the world leading Murrelektronik GmbH, supplying connection technology to the engineering industry.
Get the latest process industry news
Interested in receiving even more industry-leading news from Process Industry Forum delivered directly to your inbox? Then sign up to our free newsletter. Bringing you the latest news, trends, innovations and opinion from across the process industry, our exclusive newsletter gives you all the industry insights of the moment in one, easy-to-digest bulletin. Stay ahead of the competition with regular process industry news instalments from PIF.