An interactive demonstration of Network Technology with Murrelektronik
Murrelektronik's Network Technology range of switches deliver big on functionality and value for money. PIF caught up with Craig Cookson, Applications Engineer at Murrelektronik UK, onboard their Solutions Van for a live demonstration of Murrelektronik Ethernet switches and connectors, and to hear more about their standout features and benefits.
As machinery and system connectivity become increasingly more intertwined, Ethernet based solutions are increasingly more important. The transition from PROFIBUS to PROFINET has heralded a growing need for Ethernet components in machinery and systems. Murrelektronik Network Technology has been designed to give you the most flexible and cost-effective installations of your Ethernet components.
Unmanaged and managed switches
"Murrelektronik Network Technology is our fastest growing sector," says Craig Cookson, Applications Engineer at Murrelektronik UK. "We have a healthy range of switches with basic switches in the panel, basic switches in the field (4- and 8-port), we have a 4-, 6- and 8-port in the panel, we have an 8-port gigabit switch, we also have two another switch that has two ports for gigabit and the rest with 10 x 100 megabytes."
"We also have a range of 4-port and 6-port managed switches for the panel," Craig continues. "And our newest addition to the range is a 16-port unmanaged switch. We also have in the field managed switches in the case of a managed Lite switch and a managed PROFINET switch. When we say 'lite', we don't mean less functionality, we just mean it's non-protocol specific.
"With these, we will shortly be getting a NAT function (Network Address Translation), so that you can plug multiple machines into a factory with the same IP address range and any server connections won't see a conflict. These are the switches active and working currently, so we have a PROFINET managed, the Lite, the IP67 PROFINET managed and then a range of compact modules down the bottom," says Craig.
RJ45 connectors and M12 ethernet connections
"With our IP20 switches, we do have an alarm contact so that as we disable the connection we get a visual indicator for operators and maintenance. What our demonstration unit shows really well is that with our PROFINET compact I/O devices, we have what's called 'fast start-up.' That is a 500 milliseconds initialisation for communication, so the input data is communicated within 500 milliseconds," says Craig.
"We have a good range of RJ45 connectors with multiple different angles. There's a 45-degrees to horizontal, 90-degrees to horizontal, 45-degrees to vertical and 90-degrees to vertical. We also have a full range of M12 ethernet connections. This includes the classic D-coded with a male and a female PIP with four pins internally.
"Then there's the new gigabit connection, which is X-coded. This has internal connections for CAT 6 communications. Finally, we have the Y-coded, which is for power over ethernet devices, usually up to 100 megabit and slightly over," Craig concludes.
For more information about Murrelektronik network technology and Murrelektronik Ethernet switches, visit Murrelektronik today.
Company Profile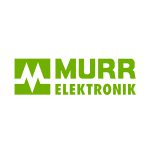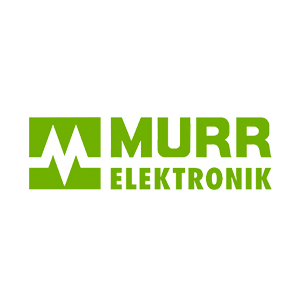 Murrelektronik Ltd
Stay connected with Murrelektronik. Murrelektronik is the UK arm of the world leading Murrelektronik GmbH, supplying connection technology to the engineering industry.
Get the latest process industry news
Interested in receiving even more industry-leading news from Process Industry Forum delivered directly to your inbox? Then sign up to our free newsletter. Bringing you the latest news, trends, innovations and opinion from across the process industry, our exclusive newsletter gives you all the industry insights of the moment in one, easy-to-digest bulletin. Stay ahead of the competition with regular process industry news instalments from PIF.