The benefits of monitoring important water parameters on one platform
Process monitoring is a crucial element of water treatment. From drinking water to pharmaceutical dosing, stringent water quality must always be observed at all times. Bürkert's Type 8905 Online Analysis System delivers continuous monitoring of all key water parameters in one space-saving, modular and low-maintenance unit, as PIF reports.
The importance of water quality monitoring
Water quality varies greatly. That's not only on a worldwide basis but also at a regional level as well. Consequently, water treatment requirements differ accordingly. One thing that's universal is the need to constantly monitor the quality of the water to produce an optimal end product. This applies to individual treatment steps and is just as relevant for processing companies as it is for water suppliers.
Whether in the production of potable water, beer or medicines, water quality has to be just right. If it falls below the acceptable level, the knock-on time and effort that it takes to rectify matters can be costly. Which is why reliable water monitoring is essential to maintain consistent water quality standards at all times. Bürkert believe they've developed the perfect tool for the job in the shape of the Type 8905 Online Analysis System.
Measure key water parameters with one system
Bürkert's Type 8905 Online Analysis System provides a complete water quality monitoring solution. The main breakthrough with the Online Analysis System is the miniaturisation of the sensor elements; opting for ultra-compact sensor cubes that can be easily inserted into the system using hot swap technology. This means you can remove sensor cubes for maintenance, even during operation, so unnecessary downtime can be avoided.
The Online Analysis System is also extremely sustainable because it only uses six litres of water for every measuring procedure. But one of the most exciting benefits of the Type 8905 is that it allows you to monitor all the main water parameters with just one system. Not only that, but it's capable of carrying out these essential measurements continuously, precisely and with low maintenance requirements.
The Type 8905 Online Analysis System handles the following critical measurements:
Chlorine and chlorine dioxide measurement
Chlorine is used to disinfect drinking water by killing off harmful microorganisms. Unlike traditional solutions, the Type 8905's sensor cube measures without electrolytes. This makes the sensor especially low maintenance, so you only need to replace the measuring cell every two to three years. The Online Analysis System also takes measurements in a highly stable manner, irrespective of the pressure and flow rate.
pH measurement
The pH value is an indicator of the balance in drinking water. Bürkert's Type 8905 harnesses the power of ion sensitive field effect transistor technology to measure ion concentrations in solution. When the ion concentration changes, the current through the transistor changes accordingly. This provides stable long-term measurements, especially in drinking water applications.
ORP measurement
The ORP value, also known as the oxidation reduction potential or simply redox, measures sum parameters for the oxidising or reducing potential of water. Conducting ORP measurements using the Type 8905's sensor cubes offers a number of advantages. These include simple operation and maintenance, a minimal sample water flow rate and long operating durations.
Conductivity measurement
Conductivity is the indicator for ingredients and minerals dissolved in water. The maintenance-free measurements afforded by the Type 8905's modular sensor cubes are particularly useful for drinking water applications. Not only is the Online Analysis System easy to operate, but it also features a resistive two-electrode sensor, hot-swap facilities and a minimal sample water flow rate.
Turbidity measurement
Turbidity is the indicator for ingredients and suspended matter that are not dissolved in water. The sensor cube measures turbidity in accordance with industry standards and directives. The time and effort required for water preparation is minimal, thanks to cuvette measurements and since only a minute amount of sample water is needed, the measurement reacts quickly to any changes in the sample water.
Iron measurement
Iron is measured in order to remove highly reactive oxidising ingredients. The advantage of the Type 8905 in this respect is its fully automated, miniaturised measuring method. The flow injection analysis measures iron intermittently, while reagent recognition using barcodes eliminates any confusion. The low reagent consumption also makes this method especially economical.
As you've probably gathered by now, Bürkert's Type 8905 Online Analysis System is no ordinary piece of water monitoring equipment. This innovative device has re-written the script for process monitoring and added a large helping of Industry 4.0 intelligence in the process. This is water monitoring, but not as we know it.
If you'd like to read more about the Type 8905 Online Analysis System, check out our article about its impressive Industry 4.0 credentials. For more information, please contact Bürkert today.
Company Profile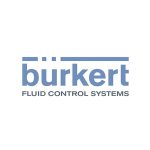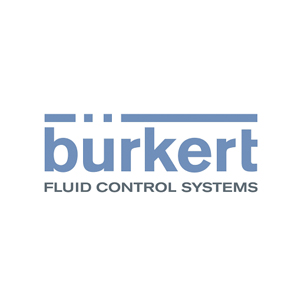 Bürkert Fluid Control Systems
Bürkert Fluid Control Systems is a world-leading manufacturer of control and measuring systems for fluids and gases.
Get the latest process industry news
Interested in receiving even more industry-leading news from Process Industry Forum delivered directly to your inbox? Then sign up to our free newsletter. Bringing you the latest news, trends, innovations and opinion from across the process industry, our exclusive newsletter gives you all the industry insights of the moment in one, easy-to-digest bulletin. Stay ahead of the competition with regular process industry news instalments from PIF.