Who are Maxseal and why are they one of the best for oil and gas applications?
In this article, PIF speaks to proud stockists of IMI Maxseal Solenoid Valves, MGA Controls to find out why Maxseal are a cut above the rest for Oil and Gas Applications. With a proven reputation for high quality, integrity and reliability, IMI Maxseal is part of the IMI Norgren family so it is unsurprising why solutions from IMI Maxseal are a firm favourite. Read on as we speak to MGA Controls to find out more.
Who are IMI Maxseal?
When speaking to MGA Controls in the past, we found out about Maxseal Solenoid valves' hazardous properties and the importance of 'ATEX' approval. As Maxseal has been an industry-standard in air control and pneumatic switching for over 20 years and used in plants for in excess of 50 years, MGA Controls explained that "Stainless Steel Solenoid Valves from IMI Maxseal make them suitable for a wide range of oil and gas applications, but also for onshore."
At MGA Controls they stock the following popular stainless steel solenoid valves from IMI Maxseal and we asked MGA Controls to explain a bit about each Solenoid Valve:
ICO4S IMI Maxseal Solenoid Valve
With an outstanding reputation in offshore and petrochemical industries, MGA Controls explained to us at PIF that
this solenoid operated poppet valve boasts numerous high-performance capabilities. MGA Controls also informed us that "this valve is commonly used in demanding environments and can come in 2/2 way, 3/2 way or 5/2 way."
When finding out more about ICO4S, MGA Controls pointed out three main properties that should be taken away:
Includes 2 and 5- port configurations
Up to 414 bar inlet pressure
ICO4S offers various voltage options
ICO2 IMI Maxseal Solenoid Valve
When we spoke with MGA Controls to find out about ICO2, MGA Controls explained that this Solenoid Valve is available with the very highest of specifications. Without the need for regular and high-cost maintenance, ICO2 is your 'go-to' valve type that includes everything.
MGA Controls explained that the 3 key takeaways from the ICO2 IMI Maxseal Solenoid Valve are:
Stainless steel body, coil housing, 0-20 bar operation
Power consumption - 5 watts
Pilot pressure: 3 … 8 bar (43 … 116 psi)
ICO3S IMI Maxseal Solenoid Valve
The ICO3S Series 3/2 way direct acting poppet valve is a lower power, compact and lighter solenoid valve for high demanding applications. When MGA Controls explained the difference between ICO3S and other Maxseal solenoid valve types, they made us aware that ICO3S is dual certified and magnetically fined tuned and are well-suited for ESD - Emergency Shutdown Systems.
SOV range IMI Maxseal Solenoid Valve
MGA Controls pointed out that the main feature of the SOV range Solenoid Valve is it being large. With common uses in direct process line applications, SOV range Solenoids are also well suited for larger steam and gas steam turbine trip valves.
Why Maxseal is one of the best for oil and gas applications
With outstanding quality at its forefront and an established reputation for handling in extreme environments, Stainless Steel Valves from IMI Maxseal are ATEX approved, the most stringent EU law approval. Suitable for a wide range of industries and not just bound to oil and gas applications, Maxseal Solenoid Valves can be seen in Pharmaceutical and onshore.
When we spoke to MGA Controls, they clearly made us aware that IMI Maxseal is a firm leader in the Solenoid Valve field and as an established IMI Maxseal supplier, they urge that if anyone requires more information about IMI Maxseal or which solenoid is best suited for your application, get in touch today on 01704 898980 or email them at [email protected].
Company Profile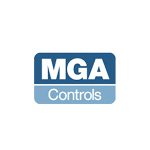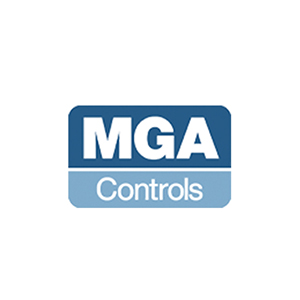 MGA Controls Ltd
MGA Controls are a leading Control & Instrumentation company delivering high-quality products and services to the industry since 1986.
Get the latest process industry news
Interested in receiving even more industry-leading news from Process Industry Forum delivered directly to your inbox? Then sign up to our free newsletter. Bringing you the latest news, trends, innovations and opinion from across the process industry, our exclusive newsletter gives you all the industry insights of the moment in one, easy-to-digest bulletin. Stay ahead of the competition with regular process industry news instalments from PIF.