MGA Controls' benefits of Solenoid Valves
At PIF we've already gained insights into Solenoid Valves for hazardous areas and Solenoid Valves suitable for the chemical industry, from leading experts in the process sector - MGA Controls. As Solenoid Valves are versatile, with uses in numerous industries, in this article we dive deep into the key advantages of Solenoid Valves. PIF will also provide answers on the most commonly distributed Solenoid Valves from MGA Controls and find out why they are such a favourable option amongst manufacturers.
Why are Solenoid Valves so versatile?
As an electromechanically operated valve, that either shuts off or allows a fluid/gas flow, Solenoid Valves come in different configurations and are found in many application areas. As a proud supplier of a wide selection of solenoid valves, including the popular 2/2-Way and direct-acting Solenoid Valves to name a few, MGA Controls are experts when it comes to guiding you on the correct Solenoid Valve for your application needs. As a reliable option for hydraulic and pneumatic systems, Solenoid Valves offer many advantages that make them versatile for many applications and industries.
Features that make Solenoid Valves versatile
At PIF, we spoke to the technical team at MGA Controls to find out the key functions of Solenoid Valves that make them suited to a repertoire of machinery and applications:
Low power consumption
Low and High-temperature usage
Cheap replacement parts
Fast response time
Can be installed vertically or horizontally
Remote operation
Compatible with both DC and AC voltage
Safety external leakage block
One of the technical team at MGA Controls further explained to us that the key advantages of Solenoid Valves are "its ability to be adapted to suit many applications and be installed in many locations." They further explained to us that the opening and closing ability of Solenoid Valves allows them to be very reliable". As Solenoid Valves allow a fluid or gas to be closed off in as little as a second through its automated control system, Solenoid Valves are suited for highly corrosive/hazardous conditions as they adequately deal with toxic gases and fluids.
Common Solenoid Valves supplied by MGA Controls
With in excess of 30 years experience supplying market leading solenoid valves, including the likes of IMI Norgren and Bürkert, MGA Controls highlighted to us the importance of choosing the correct Solenoid Valve for your application needs.
MGA Controls explained that "human error can cause Solenoid Valves to have its disadvantages, as problems can occur when the voltage passing through is either insufficient or too much." This can have detrimental impacts, increasing wear and tear and in worse scenarios, the coil can break. As Solenoid Valves are designed to improve over years, resulting in safer and more efficient applications, MGA Controls clearly highlighted to us the importance of choosing the best Solenoid Valve for the job.
At MGA Controls, common Solenoid Valves supplied include:
2-Way Solenoid, suitable for a range of applications including; water, light oils, steam
3-Way Solenoid - diverting and mixing neutral gases or liquids
In-direct operating solenoid valves - suitable for almost all process industry applications
Solenoid Valves from MGA Controls
MGA Controls stocks a wide range of Solenoid Valves, from a wide range of leading class brands. As getting the right Solenoid Valve for your industry and application is highly important, why not find out more about MGA Controls Solenoid Valves or speak to one of the team on 01704 779324 or email store@mgacontrols.co.uk.
Company Profile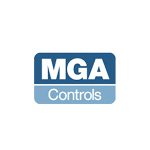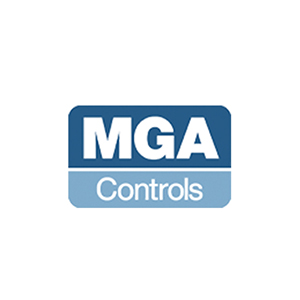 MGA Controls Ltd
MGA Controls are a leading Control & Instrumentation company delivering high-quality products and services to the industry since 1986.
Get the latest process industry news
Interested in receiving even more industry-leading news from Process Industry Forum delivered directly to your inbox? Then sign up to our free newsletter. Bringing you the latest news, trends, innovations and opinion from across the process industry, our exclusive newsletter gives you all the industry insights of the moment in one, easy-to-digest bulletin. Stay ahead of the competition with regular process industry news instalments from PIF.