Manufacturing resilience during the coronavirus pandemic
COVID-19 has caused a slowdown across pretty much every industry, with many being forced to introduce remote working and for some sectors, the industry has come to a complete standstill. The manufacturing industry is no different and the Coronavirus Pandemic has been a real test to the UK Manufacturing industry's resilience. In this article, Process Industry Forum looks at how the manufacturing industry has handled these challenges and what the major obstructions they have faced are.
Motivation a bigger problem than social distancing
'Be aware' is the message that the government has relayed recently in relation to social distancing but for manufacturers, social distancing is not the main problem. According to new research carried out by money.co.uk, which spoke to 25 business leaders from the manufacturing industry, keeping the workforce motivated poses a greater challenge. 91% of the manufacturers that were interviewed admitted that they had seen a dip in output with 66% noticing a slump in productivity since lockdown was introduced.
The Government's furlough scheme has offered UK business some reprieve to manage drops in trade, something that manufacturers have taken advantage of with 75% of those interviews opting to take up the scheme, however, the knock-on effect for manufacturers has been profound. Of those who took part in the research, 91% of manufacturers reported a dip in output with many businesses forced to pause operation and perhaps rather surprisingly, two-thirds admitted that staff productivity had been negatively affected by the crisis. This goes a long way to explaining why so many of the interviewed companies have used the furlough scheme to protect the livelihoods of their personnel in the long term.
Adapting to Survive
So how exactly are manufacturing companies adapting? The research carried out by money.co.uk also focuses on gathering qualitative data from the sample group of UK manufacturers who took part, the results of which varied. One plant boss from the food manufacturing industry stated that they had no choice but to "close all operations" but on the other end of the spectrum, a valve manufacturer claimed that a can-do attitude of "masks and smiles" was enough to keep the industry wheels moving. Most companies admitted that remote working and rotating shift patters for shop floor workers were proving to be the most effective measures.
One business leader from the steam equipment manufacturing industry said" "Those that have the possibility to work from home do so and those working from the manufacturing facility undergo a quick health screening prior to entering the building". Elsewhere, the focus has been on introducing protective strategies to shield workers over the age of 60 while other effective strategies included reduced staffing levels, split shifts, consolidated shipments and furloughing half the workforce at any one time.
Despite the restrictions of lockdown, many manufactures are refusing to be negatively affected when it comes to their innovation. One specialist sensor manufacturer has managed to implement an online webinar and training platform for its customers. Commenting as part of the research they said: "This may actually prove to be a long-term service for our customers if it is successful. We would not have done this had COVID-19 not forced us to respond to the ban on face-to-face customer meetings".
What about cash flow?
Staff wellbeing is obviously at the forefront of every business owners mind and this is no different for manufacturers. However, there is a lot of uncertainty when it comes to cash flow and the economy as a whole. According to Money.co.uk's research, these concerns are somewhat rather unexpectedly highlighted. One vale and instrumentation supplier revealed that customers were actively withholding payment on pre-crisis invoices until normal business resumes and many reported drops in sales.
Beyond concerns about cash-flow, the practicality of trade was also a raised concern. Transportation of products was a challenge for one manufacturer who cited "reduced air travel impacting cargo space availability" as an issue and another referred to "international shipment delays and costs".
Five learnings from manufacturing business leaders
Based on money.co.uk's research, there are five clear learnings about how manufacturing business leaders are attempting to adapt to the ongoing pandemic that can be offered as advice.
Use this time to engage with your customers and understand what their future pain points are likely to be - develop product and service offerings that specifically address their needs
With exhibitions and face-to-face demonstrations off the agenda, turn to digital media to showcase your products and capabilities
Understand how technology can be utilised to provide a virtual presence in your customer's plants and facilities
Segment your customer base and understand which customers have vital operations that you need to assist with
Plan financially and understand what help is available to you from the government to navigate this crisis.
If you are worried about your business' financial position and cash flow, money.co.uk's business interruption loan guide has all the answers you need to gain access to vital government aid during the COVID-19 crisis.
The experts at money.co.uk have also created a coronavirus hub with up to date information on a variety of personal and business finance guides.
Company Profile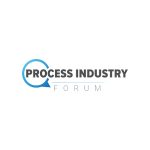 Process Industry Forum
The leading online technical resource centre for the Process Industry.
Get the latest process industry news
Interested in receiving even more industry-leading news from Process Industry Forum delivered directly to your inbox? Then sign up to our free newsletter. Bringing you the latest news, trends, innovations and opinion from across the process industry, our exclusive newsletter gives you all the industry insights of the moment in one, easy-to-digest bulletin. Stay ahead of the competition with regular process industry news instalments from PIF.