Improving your processes with a PSA Nitrogen Gas Plant
For a simple and effective way to create nitrogen gas for a range of industrial applications, using a PSA nitrogen gas plant is one of the easiest ways to do it. With onsite nitrogen gas production, you are allowing yourself to improve process control and to streamline production processes, thereby eliminating the need to order nitrogen gas cylinders and reducing the potential risk of expensive downtimes. In this article, Process Industry Forum spoke to Glaston Compressor Services to discuss how you can improve your processes with a PSA nitrogen gas plant.
What is a PSA nitrogen gas plant?
By implementing a PSA nitrogen gas plant, a business would be able to create nitrogen gas on-site. By doing so, a business can create nitrogen gas on a supply and demand basis; as and when they need it. By installing a PSA nitrogen gas plant on-site, the need for high-cost cylinder deliveries would be eliminated and there would no longer be a threat of running out.
PSA (Pressure Swing Adsorption) nitrogen gas plants are a cost-effective, economic, and reliable method of separating a range of process gases; enabling a business to bring the gases to the highest purity levels (99.99%) to be used within various industrial applications.
PSA nitrogen gas plants within industries
When PIF spoke to Michael Douglas at Glaston Compressor Services, he explained that "Pressure Swing Adsorption (PSA) is a process that separates single gases from a mixture of gases." He went on to explain that within this application, the adsorption process is based on gas molecules binding to an absorbent material that is specifically selected depending on the gas that will be absorbed.
There are four main stages of the PSA process within a nitrogen gas plant:
Adsorption – The impure gas is fed into the bottom of the adsorber and so the adsorption process starts to take place in the vessel
Depressurisation – Then the adsorber vessel is depressurised to retrieve the pure gas fro, within the adsorber
Regeneration – The adsorber vessel is cleansed with high-purity gas at a constant off-gas pressure
Re-pressurisation – The adsorber is then repressurised with pure gas, enabling the process to start off again.
Why implement a PSA nitrogen gas plant?
There is a range of benefits that implementing a PSA nitrogen gas plant can bring your businesses, as well as providing you with the ability to improve a range of industrial processes, such as:
Improved quality of gas – PSA nitrogen gas generators are able to deliver up to 99.99% pure gas (nitrogen)
Reliability – The implementation of nitrogen gas plants allow for 24/7 operation without hindrance
Flexibility – Nitrogen gas plants allow for flexibility of supply, meaning that the application of nitrogen gas can be diverse and changed as necessary
Low cost – When compared to the cost of purchasing bottled, or alternatively, liquid nitrogen, the cost of producing nitrogen gas by a gas plant is significantly less
Lasting supply – With a proper and thorough maintenance plan in place, a PSA nitrogen gas generator can easily last a decade or more.
By implementing a lasting, reliable nitrogen supply, a business is eliminating the risk of running out of nitrogen, as well as successfully reducing costs. By removing the risk of running out of gas supply, there is no longer the threat of downtime and delays in production.
One of the easiest ways to negate these risks is to implement your own onsite PSA nitrogen gas plant from a reliable supplier.
PSA nitrogen gas plants from Glaston Compressor Services
When making the decision to implement a PSA nitrogen gas plant, it is important to use a trusted reliable supplier, and Glaston Compressor Services is one of those suppliers. Glaston has the expertise and experience to design and deliver high-quality PSA nitrogen gas plants.
When PIF spoke to Michael Douglas of Glaston, he told us how "their team of qualified and experienced engineers have the long-standing experience to design and install nitrogen generator systems for a wide range of industries." He went on to tell us that "the range of PSA nitrogen generators created by Glaston is able to produce ultra-clean and reliable gas that is suitable to be used within many industries."
Glaston Compressor Services offer outstanding customer service and have a breadth of industry experience and expertise. Their nitrogen generator design services, as well as the installation processes, are tailored to each individual client and their needs, in order to offer a bespoke service and system that are both high performance, as well as being cost-effective.
Get in touch with the team at Glaston today to find out more. Call the expert team on +44 (0)1695 510 10 or email [email protected].
Company Profile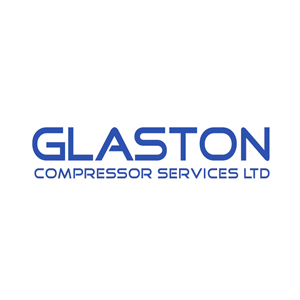 Glaston Compressor Services
Glaston Compressor Services is a supplier of high performance, energy efficient products including air compressors, nitrogen generators and compressed air filters.
Get the latest process industry news
Interested in receiving even more industry-leading news from Process Industry Forum delivered directly to your inbox? Then sign up to our free newsletter. Bringing you the latest news, trends, innovations and opinion from across the process industry, our exclusive newsletter gives you all the industry insights of the moment in one, easy-to-digest bulletin. Stay ahead of the competition with regular process industry news instalments from PIF.