How do O ring seals work in chemical sealing applications?
How do O ring seals work in chemical sealing applications? To understand this, first, it is important to understand what an O ring is and what O rings are made of, that enable them to work effectively when in contact with chemicals.
PIF spoke to leading manufacturers of customer rubber mouldings and O rings, TRP Polymer Solutions, to learn more about O rings and their chemical resistant properties.
What is an O ring?
Before we can understand how O-rings work within chemical sealing applications, it is important to understand what an O ring is. An O ring is a circular shaped loop that is designed to prevent media from passing through or escaping through gaps, therefore 'sealing' that passage off. Due to its simple design and effective function, the O ring remains one of the most utilised sealing products in the market today.
What are O rings made of?
Although O rings can also be made from metal, elastomer rubbers are most commonly used. The fact that an elastomer's dimensions can be altered and returned by the application and removal of stress, makes them ideal for use in a variety of applications. Some of the most common elastomers include FKM, FFKM, EPDM, Nitrile, and Silicone. For more information on these O ring materials and their characteristics, you can read TRP Polymer Solutions' article: Rubber vs silicone 'O' Rings.
How do O rings work in chemical sealing applications?
We have established what an O ring is and the materials that they are commonly made of. Now it is important to understand how they work when they come into contact with chemicals. The integrity of an O ring in chemical sealing applications is crucial. For it to remain effective, it must retain this integrity. This is why it is vitally important to choose an O ring seal that is chemically resistant. This is the only way to guarantee and maintain a high-performance sealing solution.
Selecting the right material is crucial. If the material of the O ring is unsuitable, it can lead to an increase in cross-link density. This will often degrade the material and cause the O ring to become hard and brittle - compromising its ability to act as an effective seal. If the cross-link density reduces, it has the opposite effect -forcing it to lose its shape, which again compromises its ability to seal.
The best elastomeric sealing material available for chemical sealing applications is Perfluoroelastomer (FFKM). An FFKM seat offers the broadest chemical resistance, providing a cost-effective sealing solution that is suitable for even the most demanding environments. At peak usage, it has a temperature range of 260°C to 316°C. There are also white FFKM grades available that are suitable for use in strong oxidising media and hot aqueous solutions.
Fluoroelastomer (FKM) is another sealing material that offers chemical resistance. FKM offers a more enhanced chemical, thermal, and oxidation resistance than most other elastomers. Polytetrafluoroethylene (PTFE) sealing material is inert to most chemicals due to its carbon-fluorine molecular structure, and therefore offers another option. Both FKM and PTFE offer a superb return on investment when the aim is to achieve chemical resistance.
For more information on O Rings or any of their other products or solutions, visit the TRP Polymer Solutions website.
Company Profile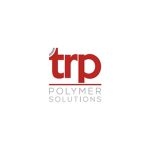 TRP Polymer Solutions
TRP Polymer Solutions was established in 2004, we design, develop and manufacture custom rubber mouldings and 'O' rings for industries worldwide including chemical processing, oil & gas, aerospace, nuclear, pharmaceutical and medical. Supplying North America, Central and South America, Europe, Africa, the Middle East, Southern Asia, Asia Pacific and Australasia.
Get the latest process industry news
Interested in receiving even more industry-leading news from Process Industry Forum delivered directly to your inbox? Then sign up to our free newsletter. Bringing you the latest news, trends, innovations and opinion from across the process industry, our exclusive newsletter gives you all the industry insights of the moment in one, easy-to-digest bulletin. Stay ahead of the competition with regular process industry news instalments from PIF.