How butterfly valves are used in the oil & gas sector
In the harsh environs of remote offshore oil rigs or gas pipelines branching across the frozen tundra, heavy-duty oil and gas valves are absolutely vital in order to withstand the hostile environments and aggressive media involved. In this article, PIF explains the challenges faced by valves in this industry and highlights how triple-offset valves (TOVs) are the ideal butterfly valves for oil and gas applications.
The harsh conditions faced by oil and gas valves
Operating conditions for valves deployed within the oil and gas industry are uniquely challenging. Extreme environments can range from temperatures exceeding 816°C to pressure greater than 25,000 psig and cryogenic environments for LNG down to -162°C. Taking all of that into account, as well as the often remote locations involved, valves need to perform dependably – upstream, midstream and down­stream.
Upstream, valves control the flow of crude oil and natural gas and are required to perform throughout a well's years of operation. Midstream, the storage and transportation of oil and gas from remote locations requires long pipelines serviced by valves that can protect equipment and maximise flow. Downstream, which includes the refinement of crude oil and the delivery of petroleum-based products, valves need to handle the high pressure, high-temperature conditions associated with refineries.
Butterfly valves for oil and gas
Part of the quarter-turn rotational motion valve family, butterfly valves stop, start and regulate flow. Simple to operate and quick to open, butterfly valves are generally equipped with a gearbox and a handwheel connected to the stem. Not only are they lightweight and easy to use, but butterfly valves can also be sourced in large sizes and cope admirably with high-pressure recovery and low-pressure drop.
Butterfly valves need to deliver a high degree of reliability and durability to ensure minimal maintenance and long service life in oil and gas applications. They require specialised materials capable of handling aggressive media and withstanding the extreme demands of explosive environments and saline offshore conditions. Butterfly valves for oil and gas applications therefore need to be rugged, heavy-duty and fit for purpose.
Triple-offset butterfly valve for oil and gas applications
Due to their heavy-duty nature and ability to withstand demanding conditions, triple offset valves (TOVs) are the most efficient solution for critical and non-critical upstream oil and gas applications that require positive isolation. Traditionally, most offshore and onshore installations will employ ball valves and gate valves for flow isolation applications. However, compact TOVs offer exceptional cost, weight and space savings in comparison.
TOVs offer superior performance in some applications when compared to standard ball and gate valves. For example, they are an excellent choice in the turret of a floating production storage and offloading vessel (FPSO), as well as in process applications on FPSOs and platforms, including water treatment and gas compression to name but a few. Boasting zero leakage and pressure ratings up to ASME Class 1500, TOVs are efficient enough to cover the total cost of ownership.
For more information about butterfly valves, read this article about the different types of butterfly valves available and where they're commonly used.

Company Profile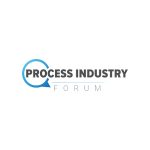 Process Industry Forum
The leading online technical resource centre for the Process Industry.
Get the latest process industry news
Interested in receiving even more industry-leading news from Process Industry Forum delivered directly to your inbox? Then sign up to our free newsletter. Bringing you the latest news, trends, innovations and opinion from across the process industry, our exclusive newsletter gives you all the industry insights of the moment in one, easy-to-digest bulletin. Stay ahead of the competition with regular process industry news instalments from PIF.